Younger generations are explorers and adventurers at heart. Around the globe, they travel to experience events, experiences, and party their faces off. From yacht week to bachelorette extravaganzas, these packs of pickled people all end up with common necessities often forgot. Filling in that need is the startup brand, Deboxery, and this is how we invigorated their identity and messaging.
Identity Design, Packaging
The heart of Deboxery was supplying fun-loving party goers with the basic necessities for having a blast and recovering quickly. Our inspiration for the brand's logo direction was a mix of good and bad using common theological symbols: halo and spaded tail. This mix created a sinner meets saint playfulness in a custom typographical brand typography unique to Deboxery.
We extended the identity with a secondary brand mark design that introduced the trident as another iconic symbol. This successfully started a visual language direction for iconography for the brand's multiple party kits while affording the brand some flexibility across touchpoints.
Vibrant color combinations spearhead the brand's visual language in the colorways of the mar, and the brand pattern. The argyle inspired pattern concurrently nods to a buttoned-up classic style and the zaniness of a circus once again creating a mix of good and bad.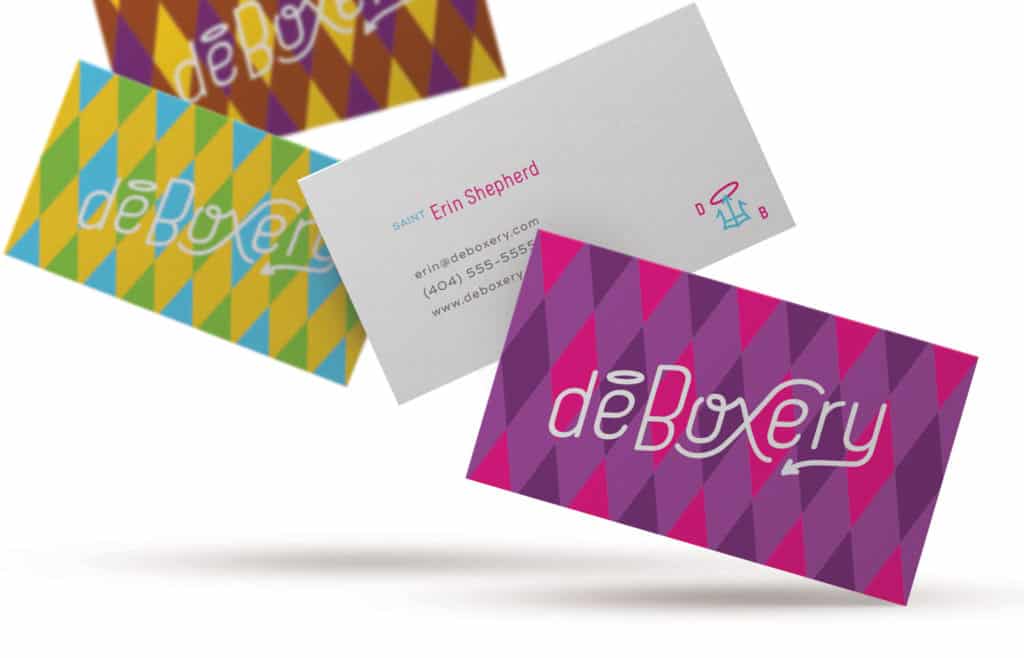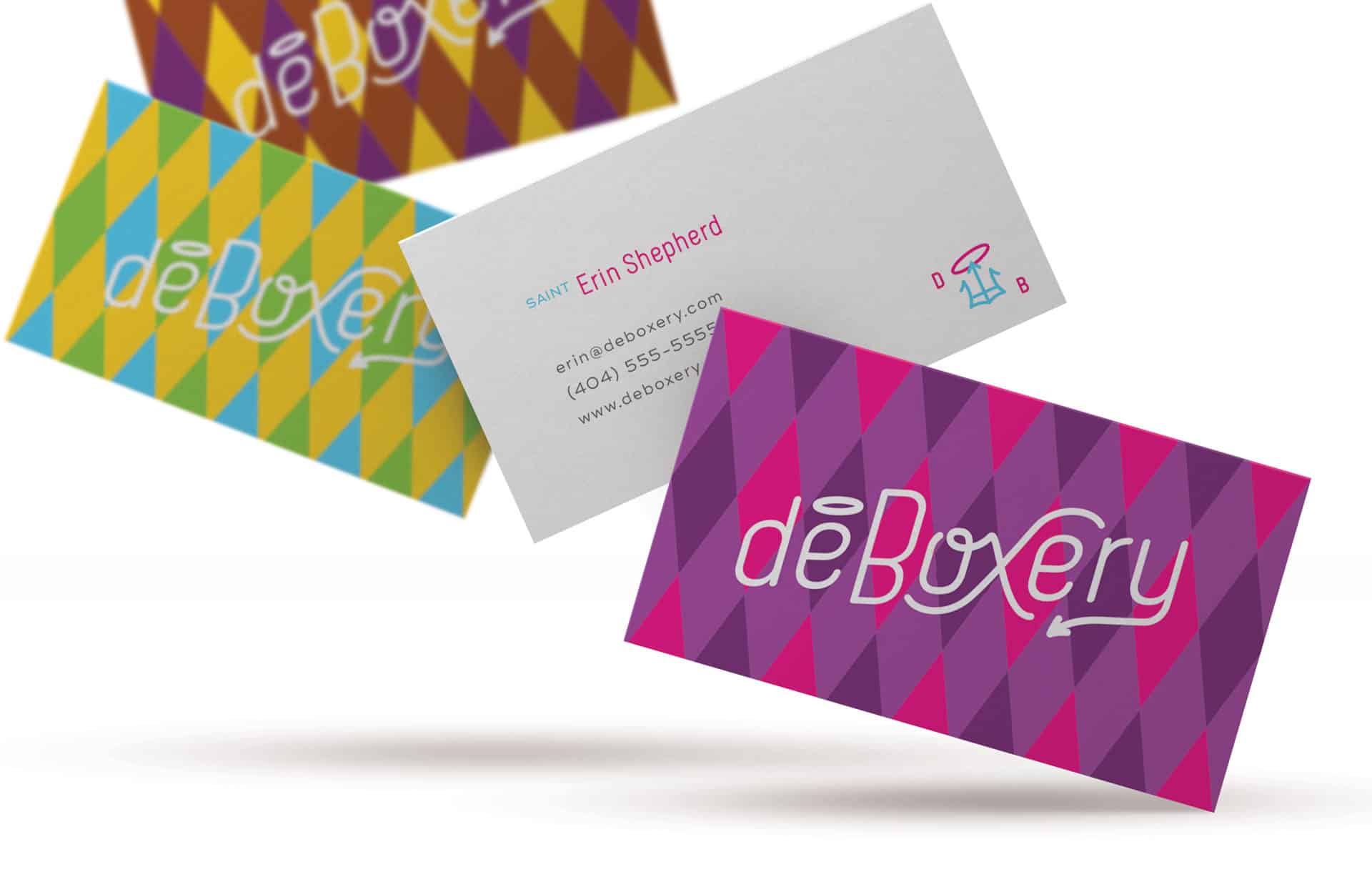 Designed to party, positioned to succeed
Applying the brand's visual elements across the core touchpoints really brought the attitude and personality to life. Although only the beginning of many more pieces of collateral, one can easily see how unique and attention-grabbing the Deboxery brand becomes. From boxes that surprise with vibrant, fun patterns, to business cards that demand a second look, the Deboxery brand identity and packaging design position this startup for success.