Three beer industry moguls converged with the idea of creating a new craft brewery that would challenge themselves, people, and the industry-itself. With a steady eye on the horizon of what could be, the trio tapped the Vigor team to right the ship, establish the bearing, and help them reach their new realm.
Brand Strategy, Concept Development, Narrative, Naming, Identity Design, Packaging
Brand Truth: "Craft" is synonymous with beer and no longer a differentiator. new breweries must be bold with an intriguing story to gain interest and loyalty.
Guide the team through craft beer strategy process to develop a compelling brand positioning focus and passionate purpose
Use the core brand platforms to drive the design of the craft brewery brand naming and identity
Explore potential craft beer packaging directions to illustrate storytelling and potential of name and brand identity
Craft beer is a booming industry with thousands of breweries and brands opening every year. The industry is teeming with "me too's" who emulate larger craft beer brands who've paved the way. In this emulation, common visual and story themes have become prevalent. Hop buds, mash paddles lead the way visually, and a "we've traveled the world tasting beer" stories are the go to. If this brewery were going to jump to the forefront of the Georgia craft beer scene, it'd have to be noticeably different, bold, and daring in its story and visual communications.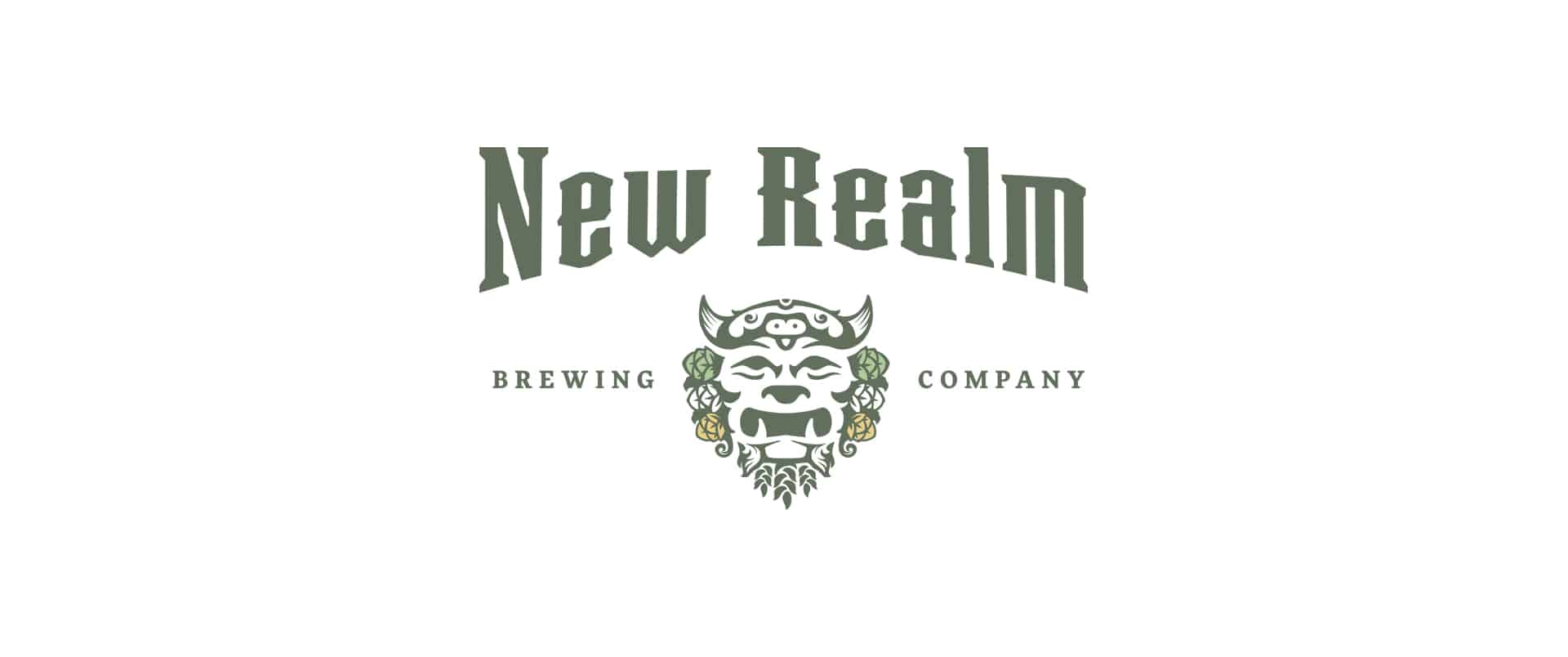 Finding new realms for a craft beer brand
Pulling on the expertise and experience of the team, we helped focus on what would make this brand truly unique in market. Yes, they really did travel the world, too. However, they had more. The brewer, Mitch Steele (formerly of Stone Brewing), authored the book on brewing IPA's. It was safe to say that they knew their stuff, but what they yearned for was new grounds personally, professionally, and expressively through this venture. This mantra lead to the name, New Realm.
The name and brand purpose evoked imagery of many avenues of visual expression. Through our research we found a story of a totem statue of an ancient beer god named Radegöst. This icnonic god inspired the design of New Realm's core brand mark, an anthropomorphic half beast, half human face that would serve as the icon for the brewery.
Ideas of what new realms could be opened up discussions around the age of exploration. During this time in history there were many takes of beasts on land, sea, and sky. They plotted maps and illustrated their might and fearsome looks. It was here we found inspiration for the craft brewery's packaging and storytelling. It was here that the mantra, "wander boldly," was born.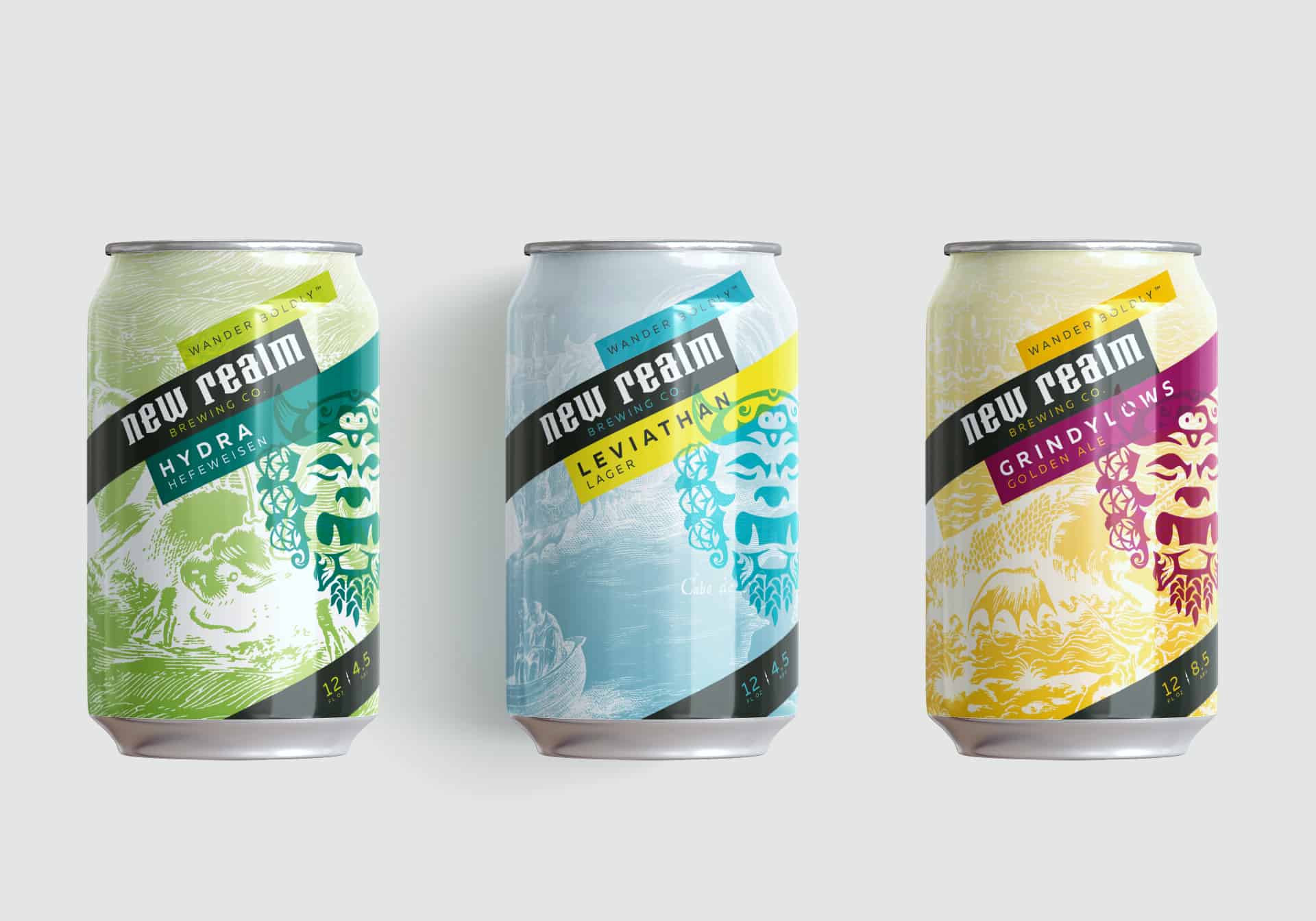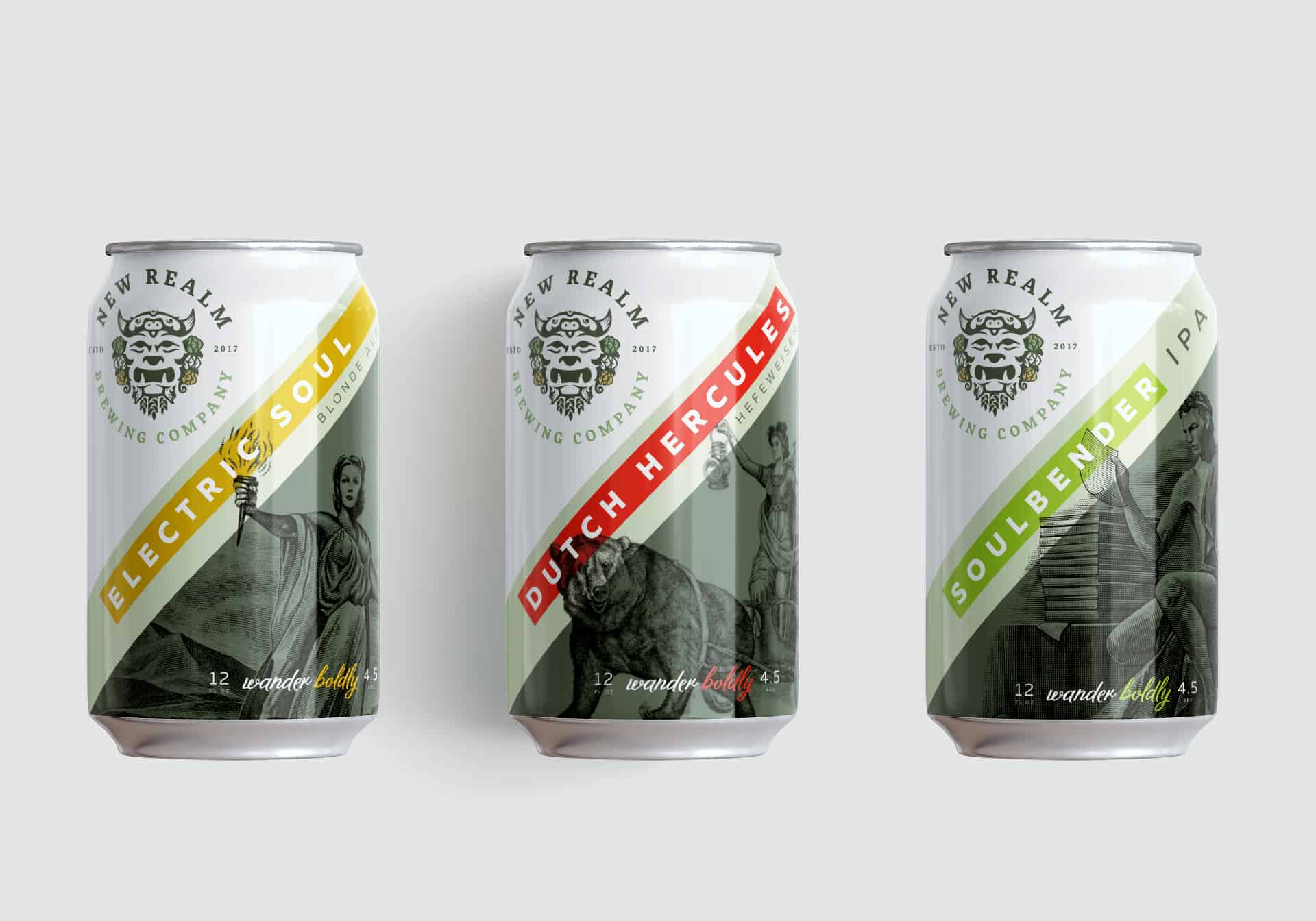 Exploring the heart of the brand's visual identity
We took inspiration from cryptozoological and mythical beasts to create new realms on the primary packaging design. We used bright colors to portray the vibrancy and exhilaration of discovery, and the boldness of exploration. The result were two directions for the packaging design that told the brand's story in a way that set them apart from the rest.
With Vigor, New Realm was able to realize new realms in branding, packaging, and story.