A young restaurateur had a vision of bringing a heightened café experience to the central Pennsylvania region. He wanted to resurrect the cultivated and curated quality that had long since been lost. With that idea as the driving force, we collaborated to develop the Copper Cup brand.
Brand Strategy, Concept Development, Narrative, Identity Design, Menu Systems, Interior Design, Wayfinding/Signage, Packaging, Culinary/Beverage Consulting, Web Development
Identify the whitespace in a crowded industry sector: coffee/cafe
Develop a passion-forward brand focus and build a strategy and identity that communicates it long term
Design a look across multiple touch points that would grab attention with its confidence
Coffee is a crowded space with little room for differentiation. However, after an in depth analysis of the brandscape, we were able to identify a key area currently untapped. Currently no cafe experience executes a quality experience across the major areas of offering: convenience, culinary, coffee, and service. More often than not, one or more of these areas aren't up to the standards of the other.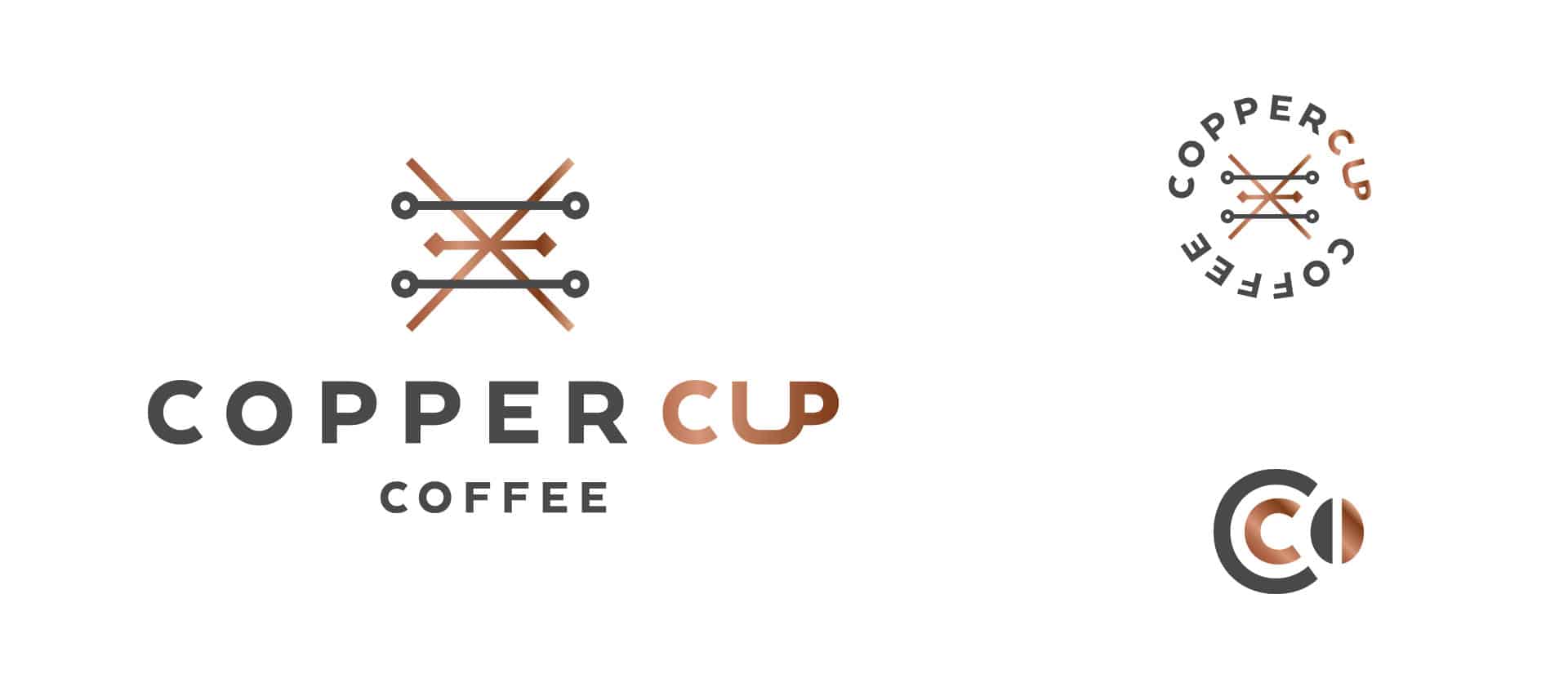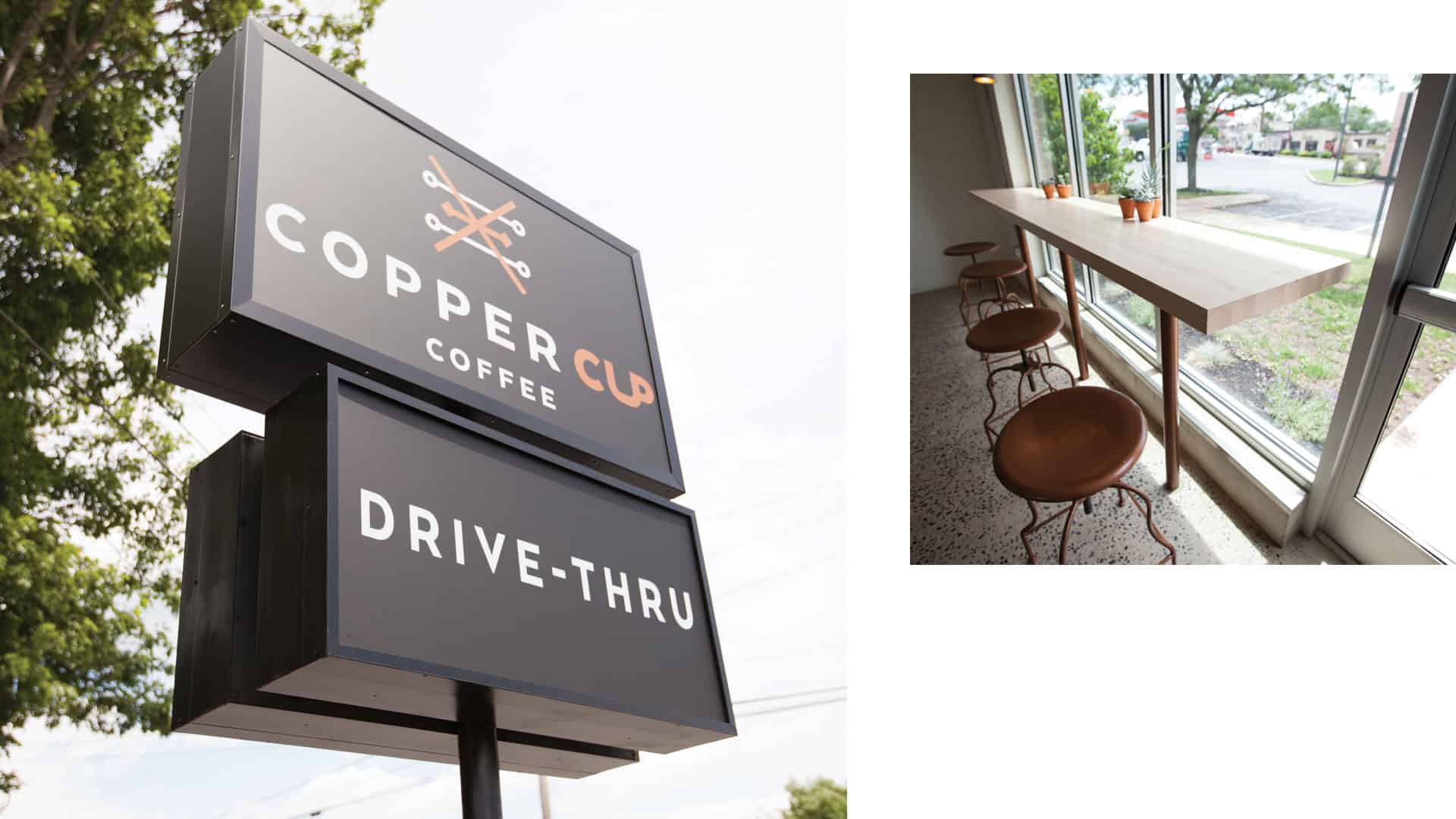 Finding the alchemy of fine taste
Mr. Jeremy Fisher, visionary behind Copper Cup Coffee, had a profound respect for all things craft and design. He found Nordic style to be especially appealing in its confident melding of nature and manmade textures. In that beauty we found the idea for Copper Cup Coffee's point of differentiation.
Copper Cup Coffee would be a beacon of craft in more than just a single-sided approach. Not only would the cafe create delicious pastries and other baked goods in a kitchen already known for high-end, homestyle food, it would also curate the things it couldn't do to the same level. That meant seeking out and finding partners who'd live up to the same quality expected of their own crafted goods.
Curation and craft became our focus, and we found the muse in the world of alchemy. Alchemy was a mix of science and mix of magic, a lot like cooking, baking, and crafting delicious experiences. This lead to designing the Copper Cup logo based on the alchemic symbol for copper itself.
Nordic design inspired the brand touch points from menus through interiors and even into the employee handbook. Copper, raw cement, and refined wood textures would spearhead the interior design. Copper foil, crafted paper textures, and a color palette that pulls from the interior design created the foundations of the print elements.
Due to the refined simplicity of the entire design, typography became vitally important. The type had to portray a modern and architectural feel. Patterns built from the logo served as the final elements to tie the entire brand identity together.
Copper Cup Coffee opened to the public in mid-2016 with plans for growth throughout the Lancaster, PA area in the not too distant future.