Restaurant Digital Marketing Services
Cross-channel marketing strategies
Linking digital media, strategy, and consumer connections to create cross-channel initiatives that connect with consumers on their turf
Successful restaurant digital marketing is a system, not a collection of media outlets. When approached systematically the perfect metaphor presents itself: an ecosystem.
We approach marketing as its own ecosystem, where every touch-point and media outlet fuels multiple others. Everything works in unison to create a self-sustaining and growing brand.
Modern restaurant marketing ecosystems consist of the following channel categories: paid, owned, and earned. Each of the channel categories serves as drivers, destinations, and/or amplifiers. Through understanding the potential of these components, we're able to design, develop, and deploy optimized marketing efforts that grow restaurant brands' traffic, sales, and loyalty.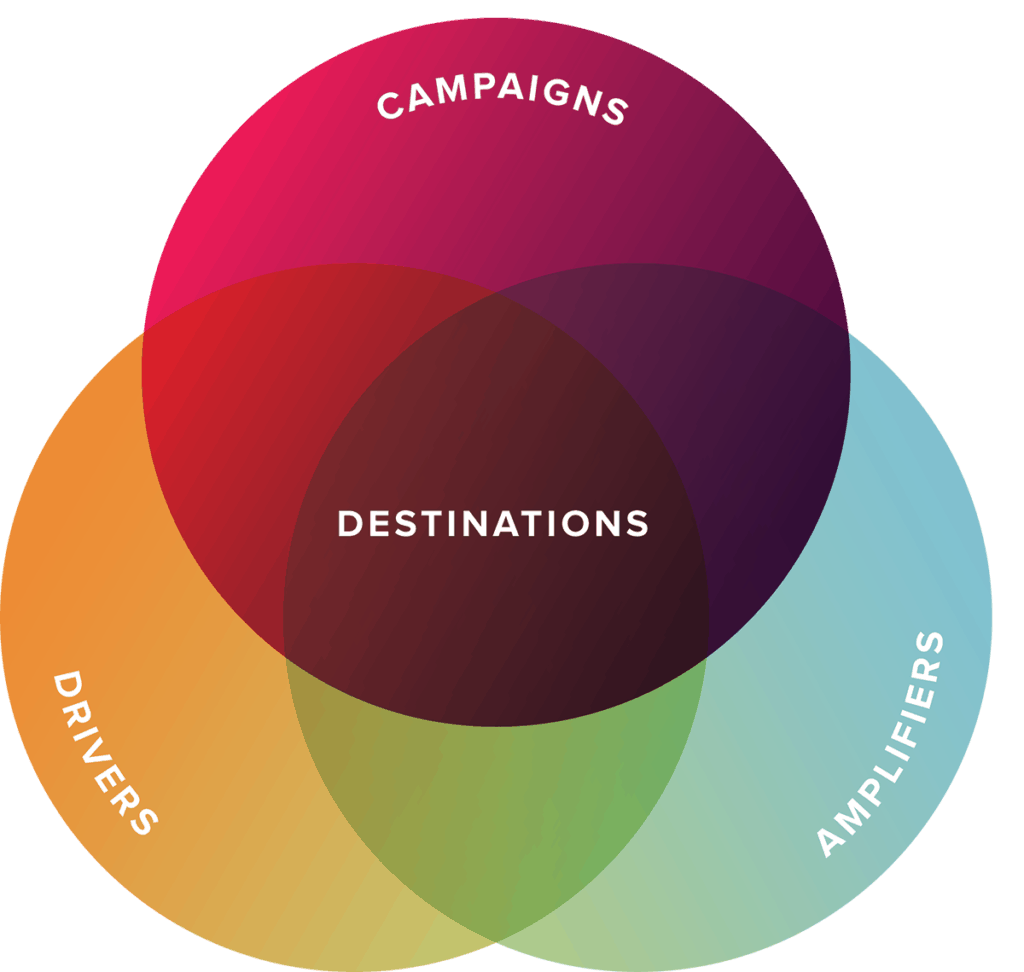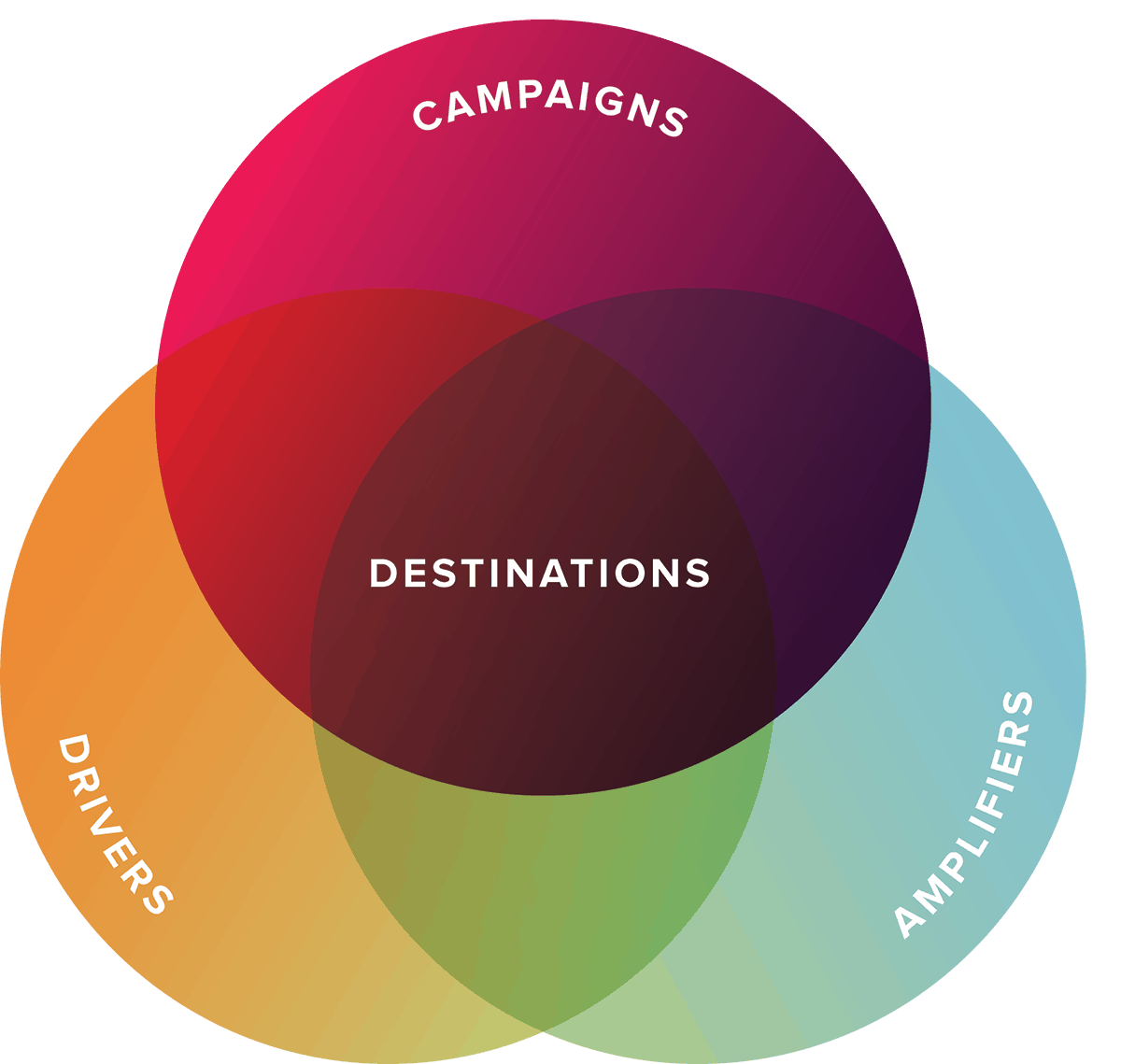 Digital Marketing Approach
Components of a successful restaurant digital marketing ecosystem
We approach digital marketing as a system of four major categories: Drivers, Campaigns, Amplifiers, and Destinations. Each category is a critical component in building an ever-growing system of traffic and sales.
Drivers. These are ongoing initiatives that do not end but keep driving traffic and interest from channels.
Campaigns. These are short-term, focused initiatives that drive traffic to Destinations for a limited period of time.
Amplifiers. Post engagement media channels that allow users to extend the reach of the brand.
Destinations. Any one of multiple areas of engagement that a restaurant has available for Patrons to immerse and interact. (e.g. location, website)
Digital Marketing Services
Full suite of services tailored for restaurant, Beverage, and hospitality brands
360° digital marketing strategy 
Consumer journey mapping (digital and physical experiences)
Website auditing and analysis
Online ordering site auditing and analysis
Landing page strategy
Social media auditing and analysis
App/CRM auditing, strategy, and management
Email marketing strategy and campaign management
Search Engine Optimization (SEO)
Paid search strategy and management
Display campaign strategy and management
Youtube and streaming media advertising
Spotify, Pandora, and audio streaming media advertising
Alternative media platforms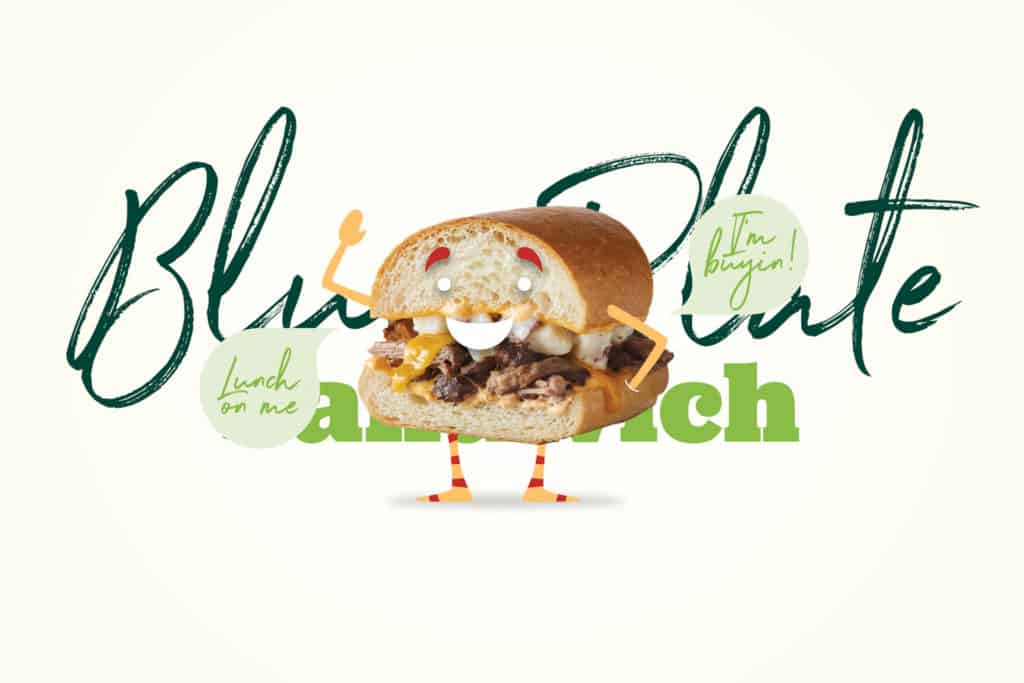 Erik's Delicafé / Digital Marketing
Kicking up the character through digital marketing strategy & creative