Though it's not obvious at first, husband-and-wife restaurateurs Lara and Robert Swan are not, first and foremost, bagel enthusiasts. True, they founded Great Bagel, an institution that is beloved by Lexington locals. But as Vigor soon discovered, the Swans are more than bakers: they're food system revolutionaries.

Why else would they have spent years researching how food gets from farms to our plates? Why else were they buying a mill to put inside their second location? Why were they partnering with a local farmer to grow wheat just for them? Because passion.
Brand Strategy, Narrative, Identity Design, Menu Systems, Uniforming, Interior Design, Wayfinding/Signage, Environments, Brand Activation, Art Direction
Inviting Locals into the Farm-to-Bagel Story
Great Bagel is a classic "sophomore" brand update—turning the brand that was built to launch into a brand that is built to grow. So we left no stone unturned in our effort to turn Great Bagel's passion inside out and share it with their neighbors through thoughtful creative.
From identity re-design through interior design, Vigor found opportunities for visual storytelling that brought Great Bagel to life. The Swan's big-city background imbued the brand with the bustling energy of classic delis. Their mission to create food that is healthy, sustainable, and delicious crowned the brand with a cheeky halo. And their devotion to education brought the brand back to the source: the carefully farmed wheat from which their bagels are made.
All the while, Vigor was vigilant that as Great Bagel grows into more than one location, it will never be a "chain" in the normal sense. So even when we designed a wall mural to tell the farm-to-bagel story, we worked with a local artist to bring it to life.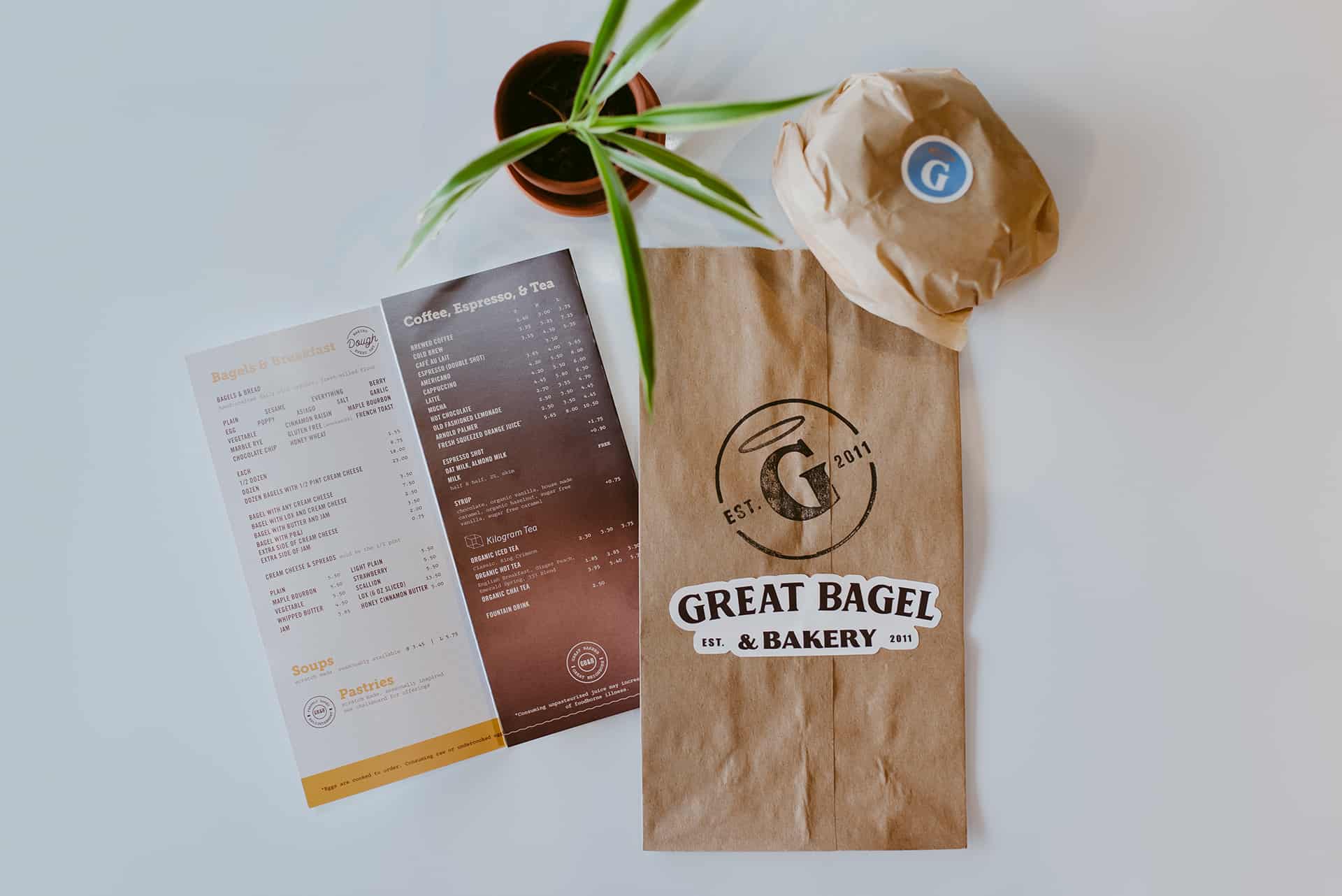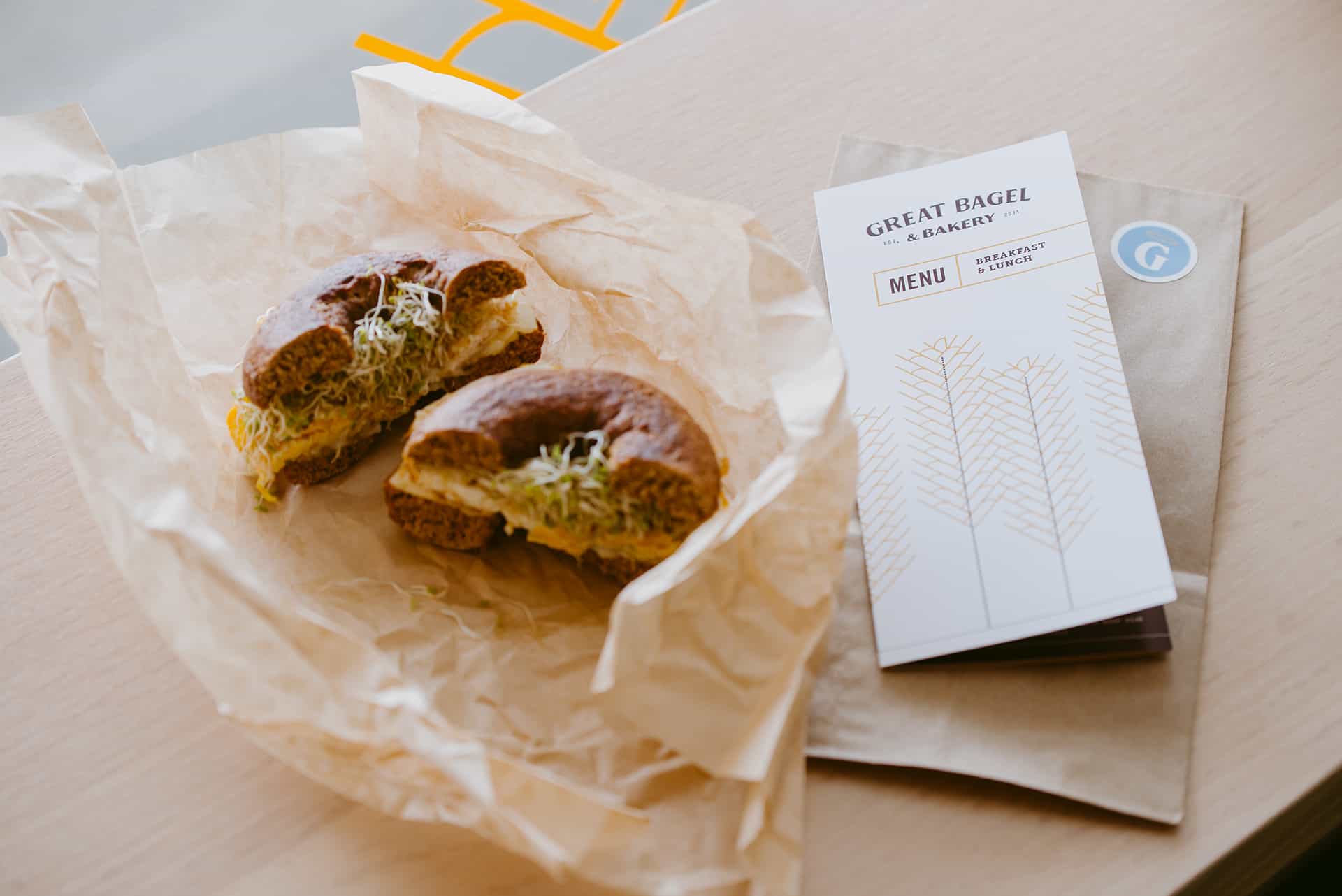 Serving Delicious Enlightenment
When Great Bagel opened its second location in the Summer of 2019, every part of the environment, menus, and more were better aligned with what the Swans had envisioned all along. But the real payoff is seeing Great Bagel become part of a new community and share their mission with their neighbors every day.