In the fall of 2018, Johnny's Pizza House looked to boost its biggest quarter of the year with a new look and new energy. Vigor was tapped to tackle the strategy, offering, and overall creative direction for this touchdown of a campaign.
Narrative, Naming, Identity Design, Marketing Strategy, Campaign Creative, Art Direction, Web Development
A strategy built For The Win
Johnny's Pizza House has strong ties to academic sports; especially football. For decades the brand has been a benefactor for youth and collegiate sports in the Louisiana region. From this truth spawned the strategy to own the football season, and support it with fantastic offers on pizza combinations.
Vigor advised the Johnny's team on three combinations, then helped develop the names that tied to the football world. The slogan, For The Win, rose to the top as a battlecry for the limited time offer. For The Win tied the brand to the victories we all celebrate on and off the field, as well as that feeling when you've supplied a gathering with fantastic pizza.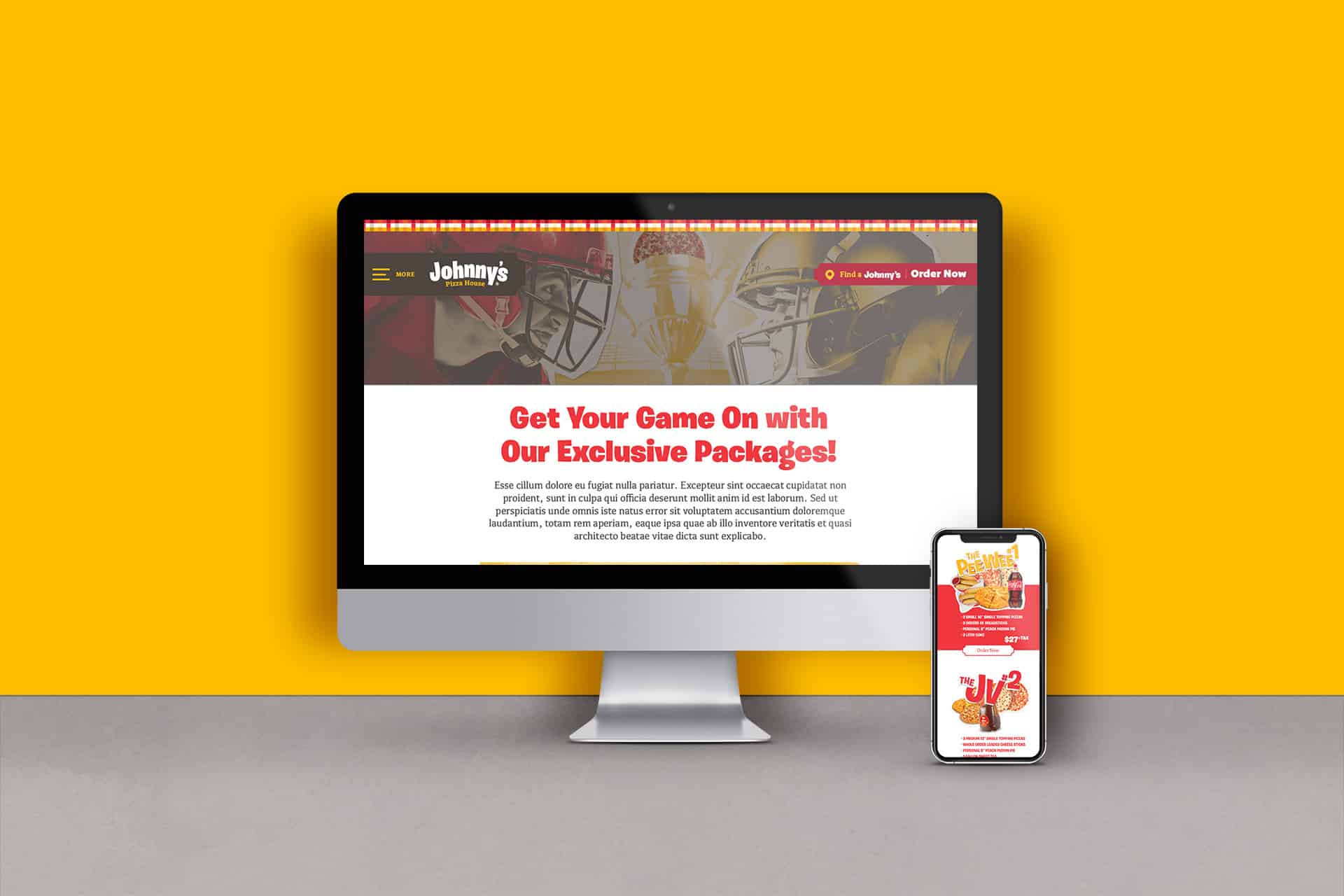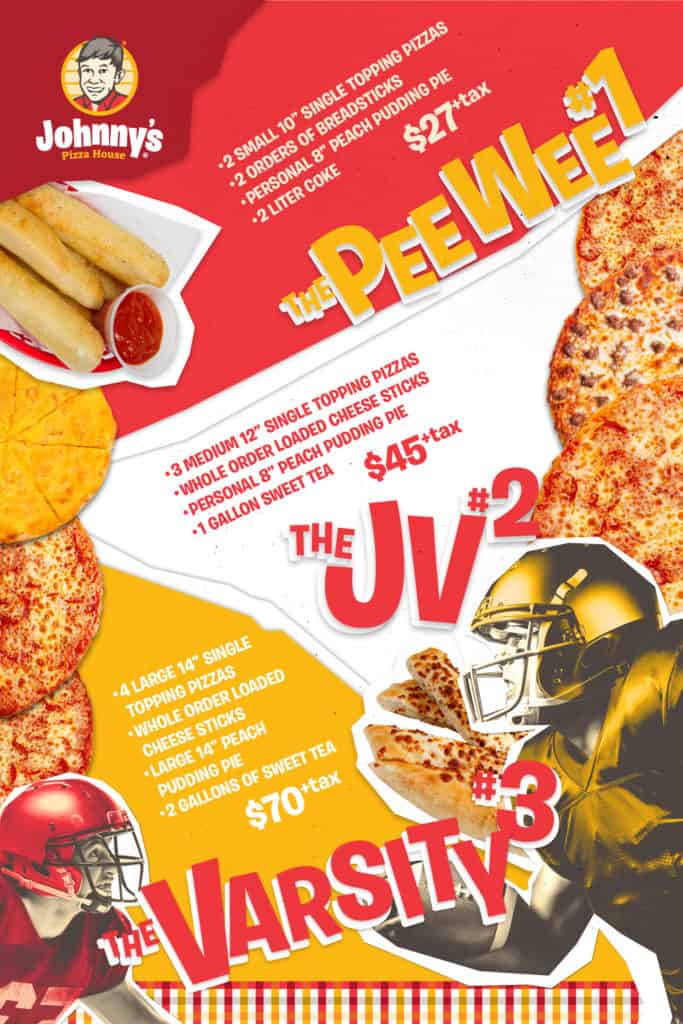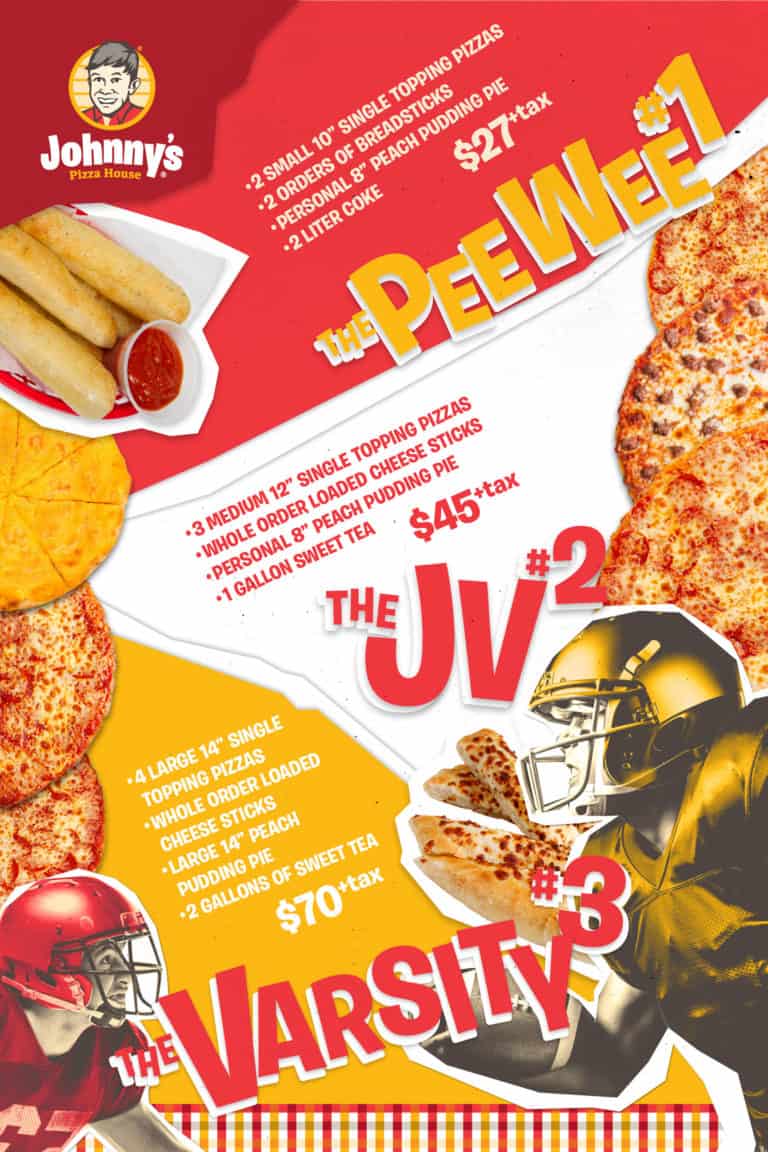 For The Win fueled the creative direction for the whole campaign which springboarded from the standard Johnny's look into one that was gritty, just like the sport itself.
The hero of the campaign was the television spot which introduced a college marching band style background and an upbeat, energetic voice that aligned with the tone of most gameday sounds. This created a connection to the sport the Patron's love and Johnny's Pizza House as the unofficial provider of winning food for every watch party event.
Vigor worked with the marketing team to develop a digital strategy that funneled people from advertising into landing pages, then into either an order, or an information capture for future marketing.
Although the actual results are confidential, the campaign did see an uptick in sales and engagement across the board. The combination packages did not break any records individually, but their influence directly contributed to an increase in check averages for the brand during the course of the campaign.