After the fall of the ambitious pizza chain Naked Pizza (NKD), one franchisee sought to build a new concept in its wake. As a Lebanese American, this aspiring restaurateur was compelled to create an authentic Mediterranean fast casual experience. This is how we created an expression of modern Beirut.
Brand Strategy, Concept Development, Narrative, Naming, Identity Design, Menu Systems, Uniforming, Interior Design, Wayfinding/Signage, Art Direction, Web Development
The highly competitive Mediterranean trend
Mediterranean cuisine was trending hard with successful brands growing aggressively. We had to push this new experience outside the expectations of an audience who had well-rooted understandings of the cuisine. We found our inspiration in the streets of the owner's home city, Beirut.
The energy and art of today's Beirut
Beirut was full of energy in life in the 60's and 70's where it staked its claim to the nickname, Paris of the Middle East. The French influence imported art, culture, and culinary excellence which meshed with the existing beautify of Lebanon and her own cultural nuances. The result was a forward-thinking city that featured a neighborhood known as a cultural epicenter. That neighborhood is named, Badaro.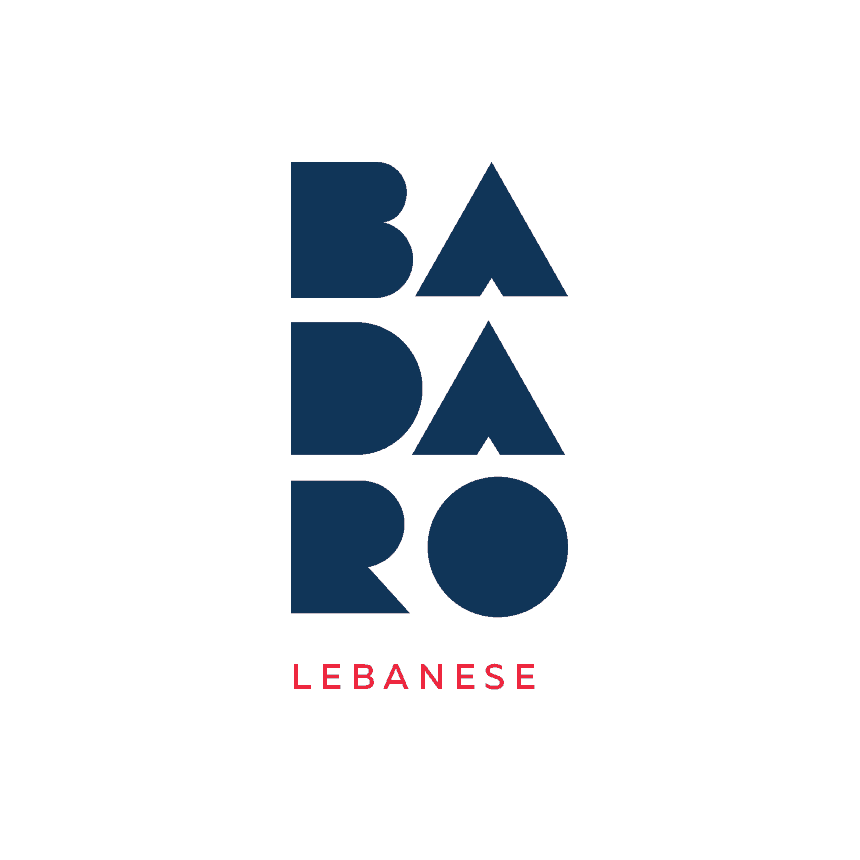 Fusing art and energy with Mediterranean vivacity
Badaro's historic roots and modern experience influenced the design of the restaurant's brand identity. The vivacity of Badaro was infused throughout the brand starting with a highly geometric custom logotype, and a vibrant color palette. A photographic style was established to showcase not only the food and ingredients but the feeling that the food brings to the audience: clean, fresh, vibrant, life. This tone was communicated with high contrast, supersaturated and colorful photographic treatments. When introduced through geometric shapes and layouts, the result was a unique look that's unexpected for a Mediterranean restaurant concept.