Making chocolate is magical. Transforming a bean into a delicious treat that's craved daily the world-over is an amazing feat. But what if chocolate could do even more– like change people, perhaps? That's exactly the belief and vision that drove the start of Confections with Conviction, a chocolatier brand that was in need of its own transformation.
Brand Strategy, Narrative, Naming, Identity Design, Packaging, Art Direction
A truly passionate purpose
Confections with Convictions had been a Kalamazoo institution for quite some time. When we were brought into the fold, it was clear that there was a lot of passion for the company and brand. After all, it had changed so many lives through its mission including the lives of the founder and his family.
This chocolatier was so much more than a bonbon factory. It used its product to rehabilitate individuals convicted of crimes to give them a sense of purpose, future, and hope. To help them morph into what they truly were: beautiful people who deserve another chance.
That powerful message gave us a unique challenge in how we could uniquely, concisely communicate something so complex. In addition, we had a few other challenges to face:
Excavate the true magic that made Confections with Convictions unique in the vertical.
Delicately pay homage to the equity and love built for the current brand identity.
Set the foundation for growth into digital-forward platforms through a unique visual and narrative message system.
Explore a shorter name that would be easier to use on search and social media platforms.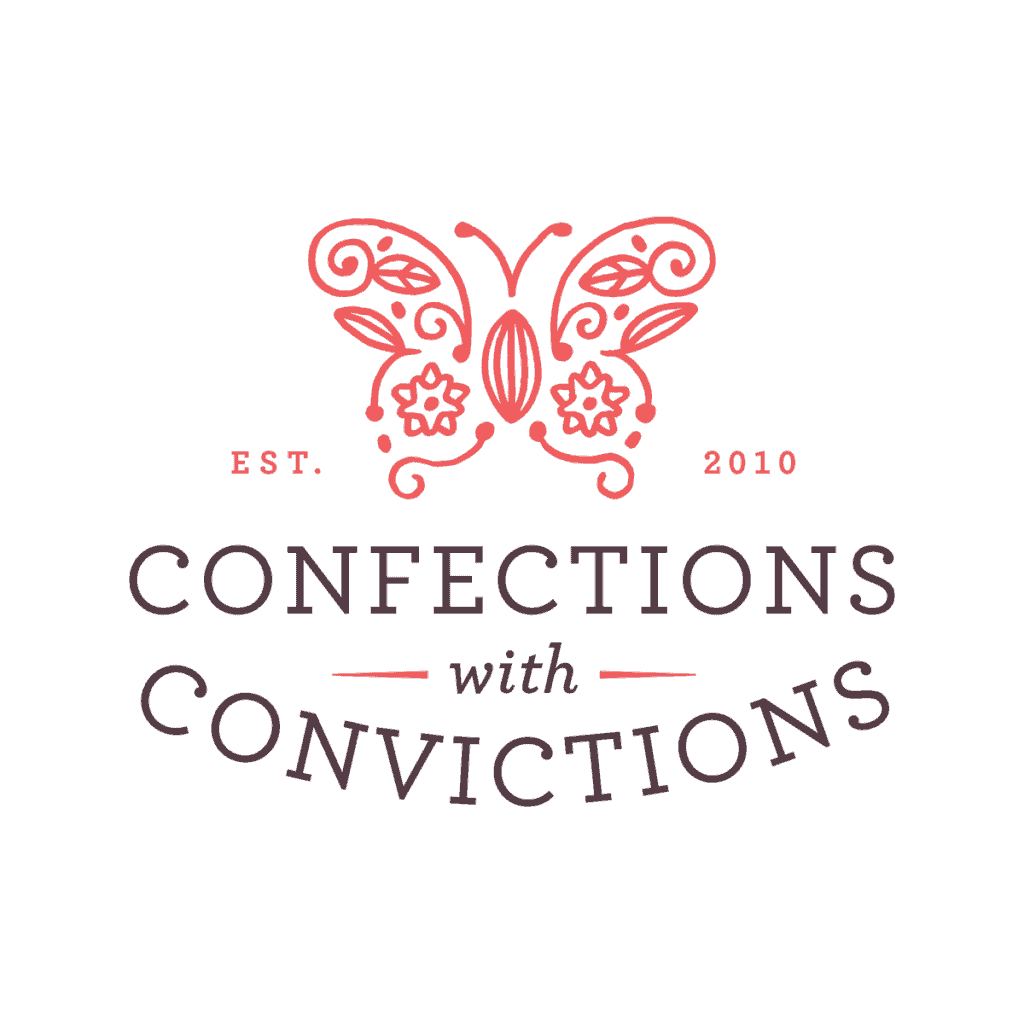 Exploring a transformative name
We found inspiration in the archetype The Magician. Everything this chocolatier does is rooted in a dream of transformation, a dream that manifests both in its product and its people. Therefore, transformation became an underlying theme for approaching a new name and brand identity.
That work evoked imagery like diamonds, flowers, and, of course, butterflies, which led us down some wonderful paths for the brand's foundations. We fueled the brand's development by honing in on its unique personality traits–devoted, inquisitive, and playful.
From this strategic foundation, we developed numerous transformation-themed options for the new name which included: Aurelia, Evolia, and Mariposa. Eventually, however,  the team decided to stick with the original name. There was simply too much love and devotion to it that made any shift too volatile to accept.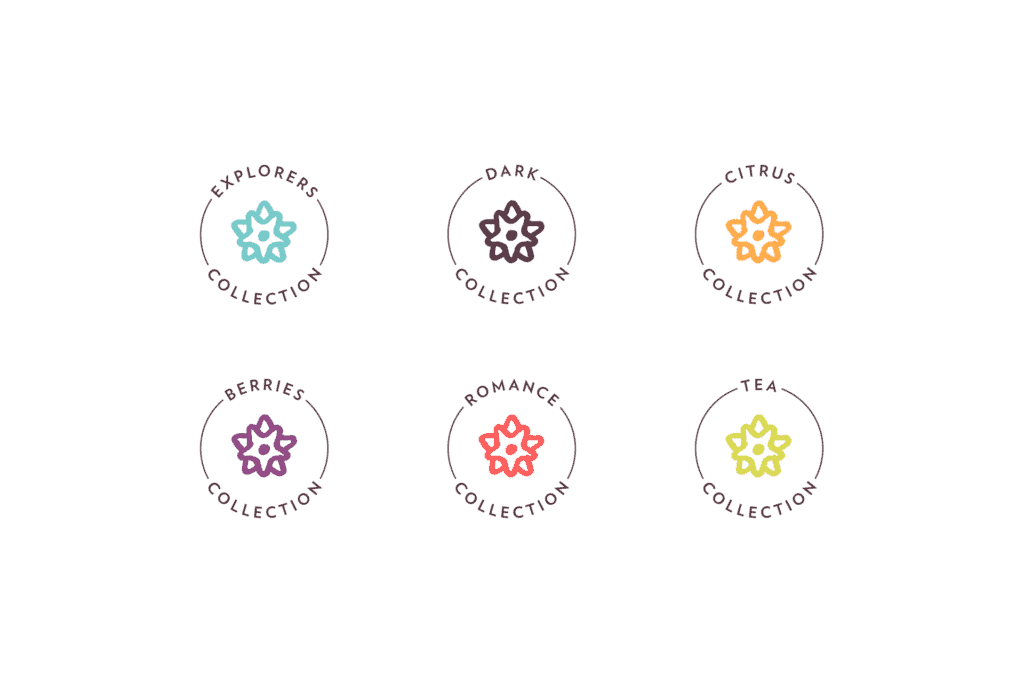 Morphing inspiration into identity
Our strategy work came to life in the design of the brand's evolved identity. We explored many representations of transformation and growth in ways that felt magical. We landed on a brand mark that was comprised of multiple icons that collectively created a butterfly shape–the insect most aligned with transformation.
From this core, we explored developing a visual language that empowered the brand to easily organize and curate collections from hundreds of bonbon flavors.
Confections with Convictions' packaging had to be approached on a budget. We needed to express the brand clearly with minimal financial impact. Introducing the use of stickers and a legend that could be printed in-house, allowed the team to showcase a robust identity without having to increase costs that would negatively impact the bottomline.
Look at what you did – it's beautiful! [We] appreciate all you have done for us!