Ghost kitchen restaurant concepts have been popping up left and and right to capitalize on a low-cost of entry into a thriving market. But while others may just graze the surface, a startup in Boulder Colorado had a vision of improving the wellbeing of customers through a holistic approach. Wellbeing that's crafted from scratch.
Brand Strategy, Concept Development, Narrative, Naming, Brand Architecture, Identity Design, Menu Systems, Uniforming, Interior Design, Wayfinding/Signage, Environments, Packaging, Art Direction
Finding tangible success for a virtual foodhall
The standard restaurant model became even more flexible with the advent of ghost kitchens and virtual food halls because of third party delivery's massive impact. That impact was exacerbated by the global pandemic, skyrocketing online ordering and 3PD into all new heights. And with it came an onslaught of players vying for attention and growth. 
Scratch Kitchen wasn't just opening one virtual brand, they were to open multiple brands that would cover multiple cuisines. This posed multiple questions and challenges:
How do you successfully position and market the foodhall and each restaurant brand?
How do you foster relevance for the suite of brands with local patrons and build awareness without the benefit of a dining space?
How do you create a strategy and identity that's flexible enough to spawn more concepts and additional locations?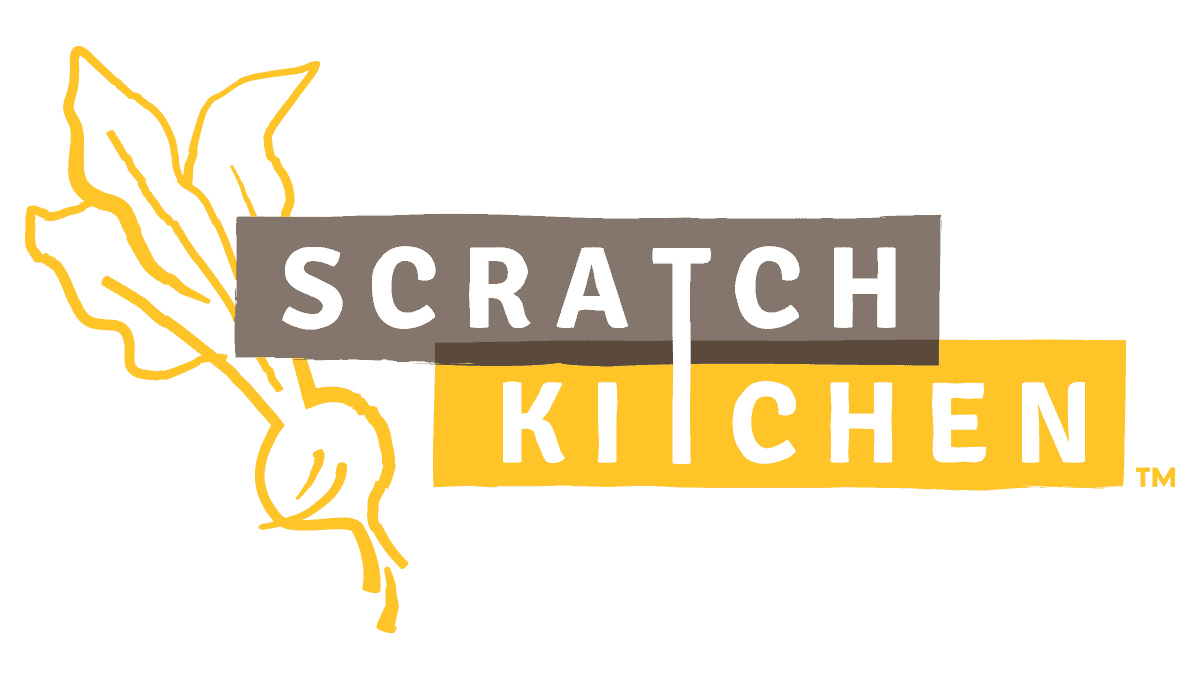 Building a better-for-you brand strategy
Our strategy focused on positioning Scratch Kitchen, that was built for third party delivery, against standard brick and mortar restaurants who simply tacked it on as a service. Scratch's format and model was built to create a faster, more efficient experience from order through receipt.
From that basis, we shifted focus to identifying the commonalities across each sub-brand's cuisine and recipes and coupled that with leaning into the convenience. When we combined both aspects we landed with a better-for-you brand that provides convenience and variety.
How we expressed these values and positioning came to life with the parent brand's visual identity. The approach incorporates elements that conveyed the brand's ingredient-first values with an artisanal style that elevated the identity. This basis served as a strong foundation for crafting unique brands that remained rooted in the parent brand's core beliefs.
A small space with a big message
With Scratch Kitchen's first location, we had the opportunity to explore a small customer-facing interior space. Despite the brand's virtual foundations, this space was a great opportunity to service individuals who prefer an in-person experience when it was most convenient.
We had to answer the question of how to make the environment immersive and expressive while ensuring optimal traffic flow for both end-users and third-party delivery drivers. Additionally, it was an opportunity to establish a kit of parts for future Scratch Kitchen locations.
We infused the modular, variety, and scratch-made ideals into the interiors fixtures and finishes. Custom signage that made ordering and pickups clear helped optimize traffic flow. Digital signage helped tell our store and delivery our narrative to patrons inside the four walls. Many of the furniture pieces were built with modularity in mind making them easy to move and shift as needed for growth.
Brand's crafted on your terms
This virtual foodhall really came to life in the development of their sub-brand concepts and the photography that established the truly craveable food.
Scratch Kitchen launched with three flagship concepts: Kin & Co, Clubhouse Sandwich Bar, and Greenlight Salads & Bowls. Each concept was developed from the same strategic core that fueled naming and identity design workstreams. 
The brands stand on their own as strong restaurant concepts but are also related enough to pull from the parent brand's strategic foundations. The result is a group of brands that inspire and uplift their counterparts.
We consider the Vigor team an extension of the Scratch team. Through good times and bad, from whimsical conversations involving food puns to difficult disagreements over brand identity, we trust the Vigor team to work collaboratively towards the best solution and have some fun along the way.
– Jake Malanoski, Co-founder