A tavern turned music hall experience had run its course in relevance, and the ownership sought to reinvigorate the space. With a focus on the historic roots of the family, and a vision of creating a family-meets-fun experience, the Vigor team realized a new life and brand for the team.
Brand Strategy, Narrative, Naming, Brand Architecture, Identity Design, Menu Systems, Web Development
Establish a brand strategy and focus for the team that moved the company away from pre-existing associations
Create a name that tied to the owner's local history and family name
Design a look that would attract the local market, and establish the restaurant as approachable, but elevated
Despite being a non-affluent area, the desire for an elevated experience still existed. The neighborhood didn't have a place that served families and friends alike. They didn't have a sports bar that wasn't dingy, smoky, and rundown. Furthermore, Marietta is on the rise and the folks in that area wanted something better that was rooted in the community, not just a place for food and drink.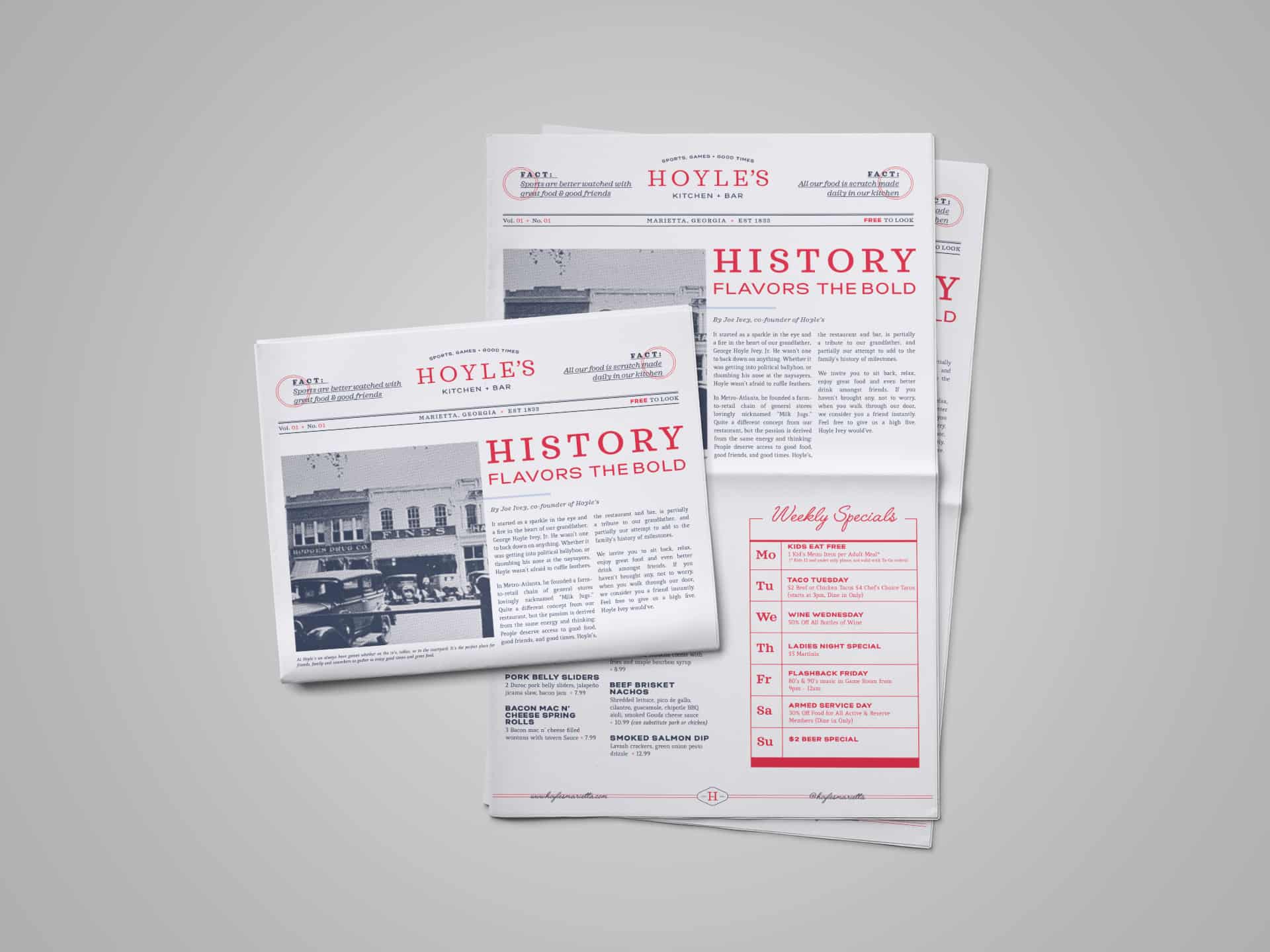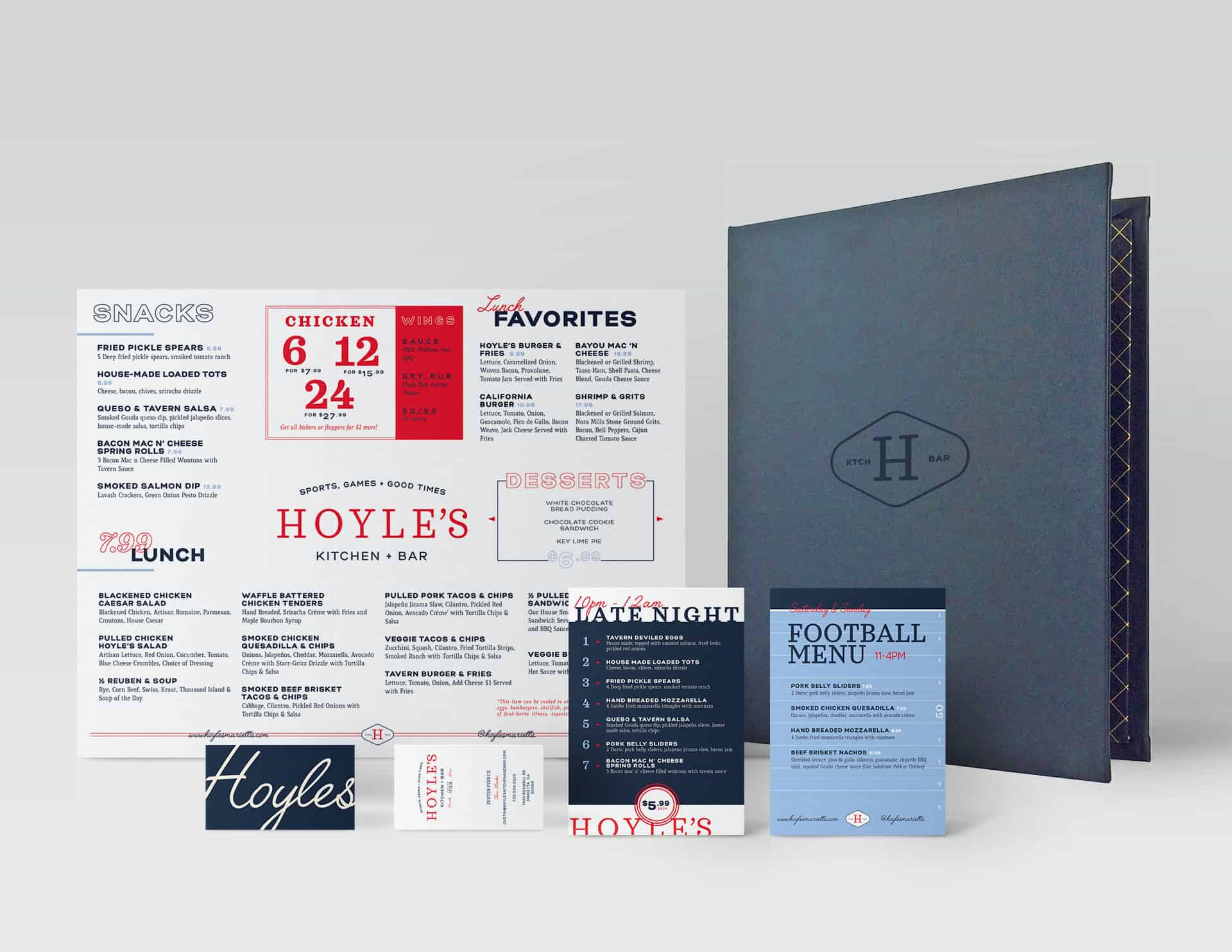 A history-influenced happy home
After interviews with the ownership we found a historic tie to Marietta, and Atlanta. The family's ancestors were one of the first settlers and played major roles in the development of Atlanta proper. From entrepreneurship through politics, the Ivey family was renowned and no other Ivey was renowned as much as Hoyle. So, Hoyle's was set as the name of the new restaurant.
Mr. Ivey created one of the first farm-to-community stores. Lovingly nicknamed "Milk Jugs" the stores brought agriculture to the city's doorstep. The restaurant's culinary focus was inspired by this story that helped solidify the ties to why the restaurant exists, and how it serves up its food.
All of this insight culminated into a classic look that pulled on beautiful typography rooted in history. The core logo design pulled influence from classic typographic layouts found on packaging from the turn of the 20th century. The branding elements from menu designs through ephemera continued the vintage-inspired focus with newspapers, hotel key chains, and photographic styles.
Overall, the brand evokes a feeling of historic, wholesome, and approachable vibes. It delivers on the message of good food and good times.