The newest Crowne Plaza was scheduled for build in North Augusta's up and coming riverfront neighborhood. Finding success beyond golf tourism would depend on a remarkable suite of food and beverage concepts. Two of the concepts were situated on the ground level. They spanned a full-service restaurant and an accompanying lobby lounge. Although both were related, they required unique approaches that pushed Southern cuisine to new levels. Additionally, the suite of restaurant brands needed to sound, look, and act in a way that would attract locals and tourists alike.
North Augusta, South Carolina
Brand Strategy, Concept Development, Narrative, Naming, Brand Architecture, Identity Design, Menu Systems, Uniforming, Wayfinding/Signage, Brand Activation, Art Direction, Web Development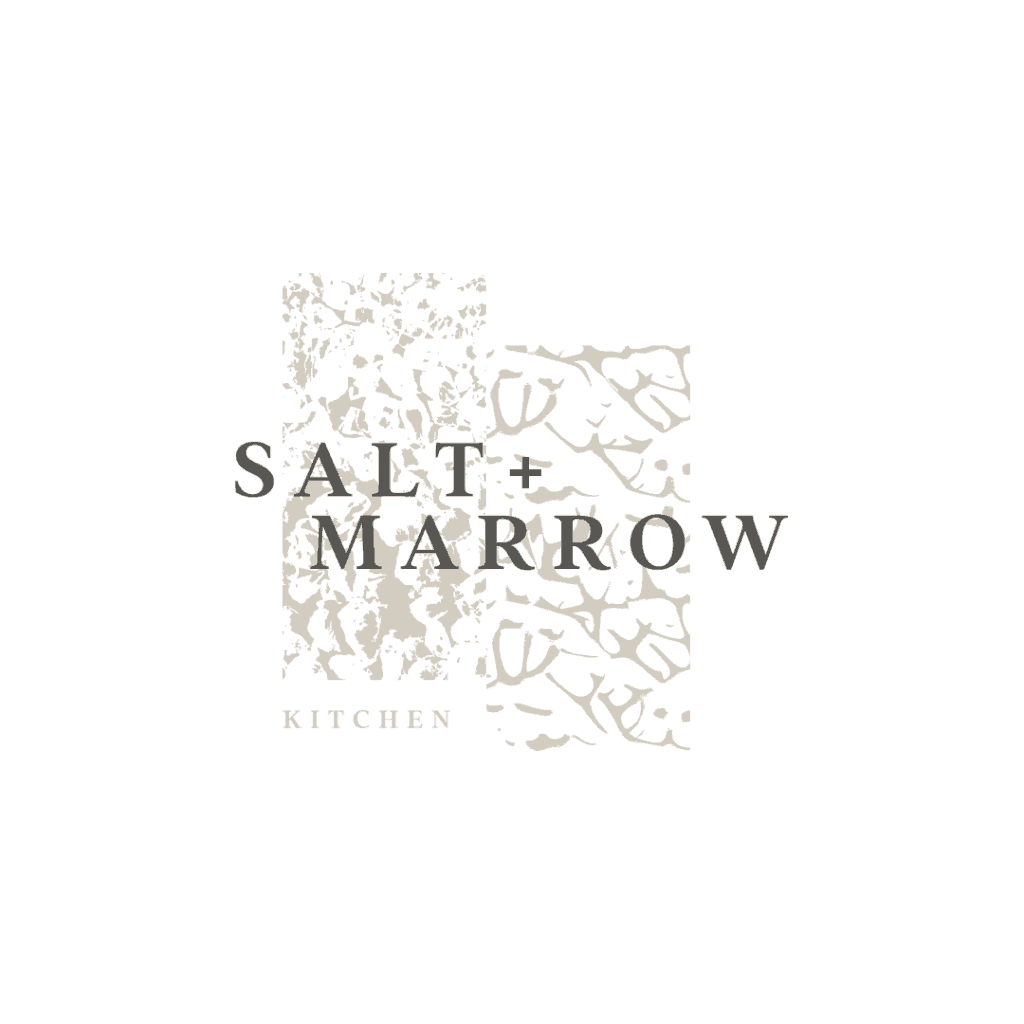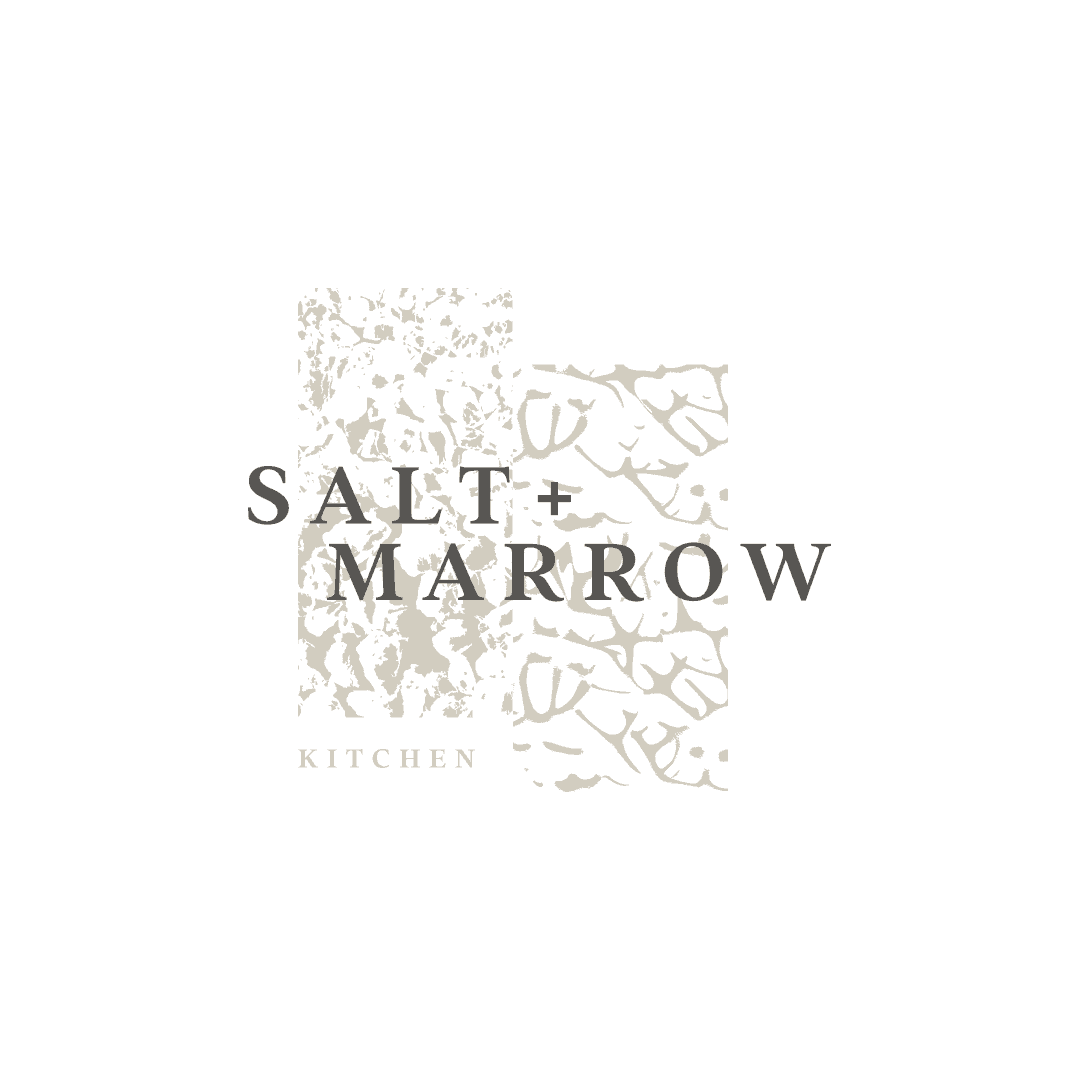 Firing up a passionate purpose
Through a rigorous strategy development process we were able to excavate a passionate purpose for the restaurant and lobby bar experiences. That purpose is to set the table for our neighbors.
Setting the table means creating food and an environment where people will feel comfortable sitting down, opening up, and making great memories. Our neighbors include everyone from multi-generational locals to the fresh faces flocking to North Augusta.
From this purpose we were able to develop names, narratives, and a robust identity that communicated the brand's unique attributes while evoking a sense of refined curiosity and intrigue.
Setting the table for our neighbors
The brand identity started with a unique, modern expression of "salt" and "marrow." Microscopic zooms of salt crystals and bone marrow created unique patterns/textures. They collide in an offset manner to convey a grit, meets the orderly design aesthetic that fueled the personality of the brand identity.
From that basis, the rest of the brand was crafted utilizing the patterns, and classic typography layouts. Raw leather menus were crafted to depict a raw, gritty nature. This offsets the refined accouterments found in the brass elements, and beautify paper selections.
Collectively the suite of identity elements, menu systems, signage, and uniforms create an approachable, neighborly vibe that's refined, yet truly Southern in their expression.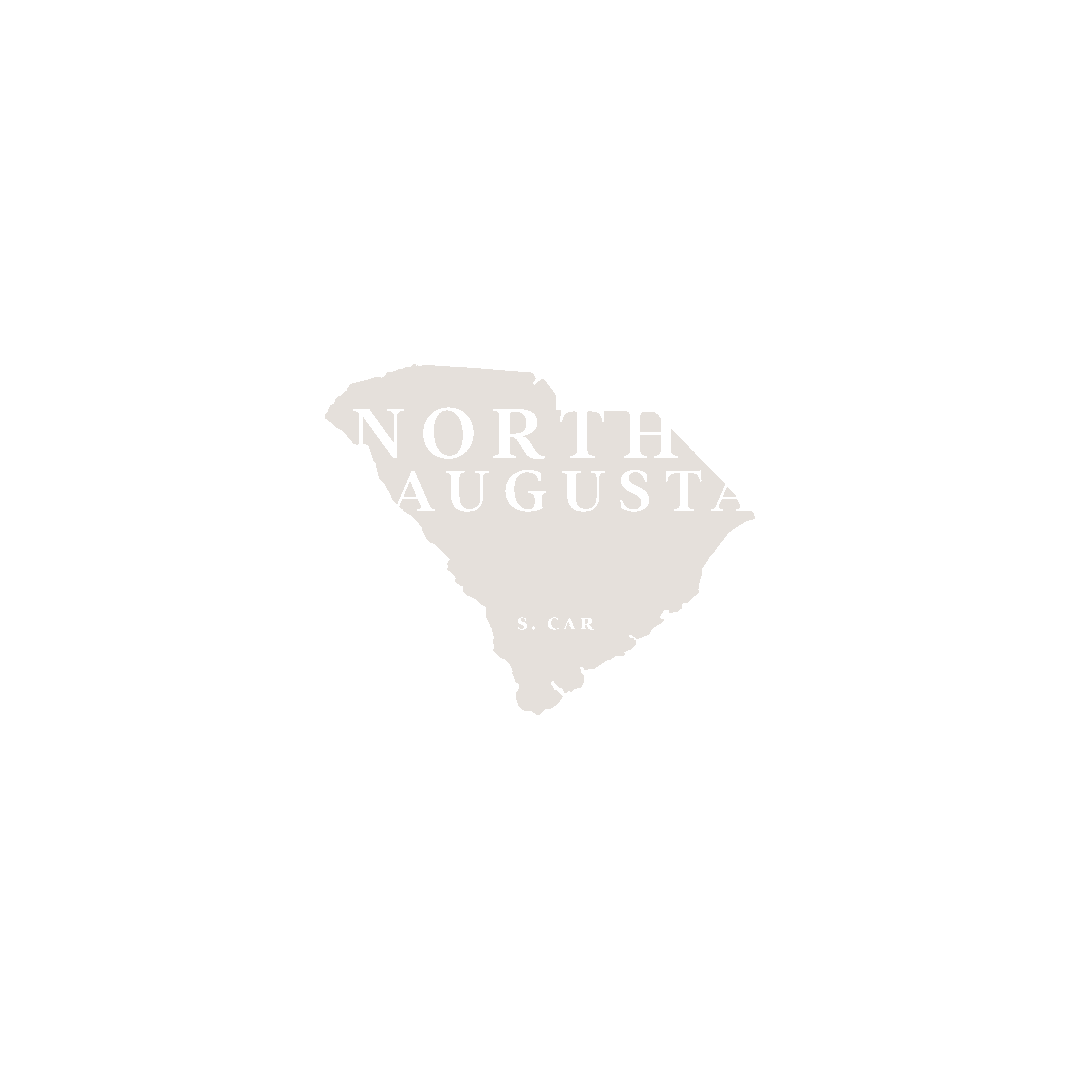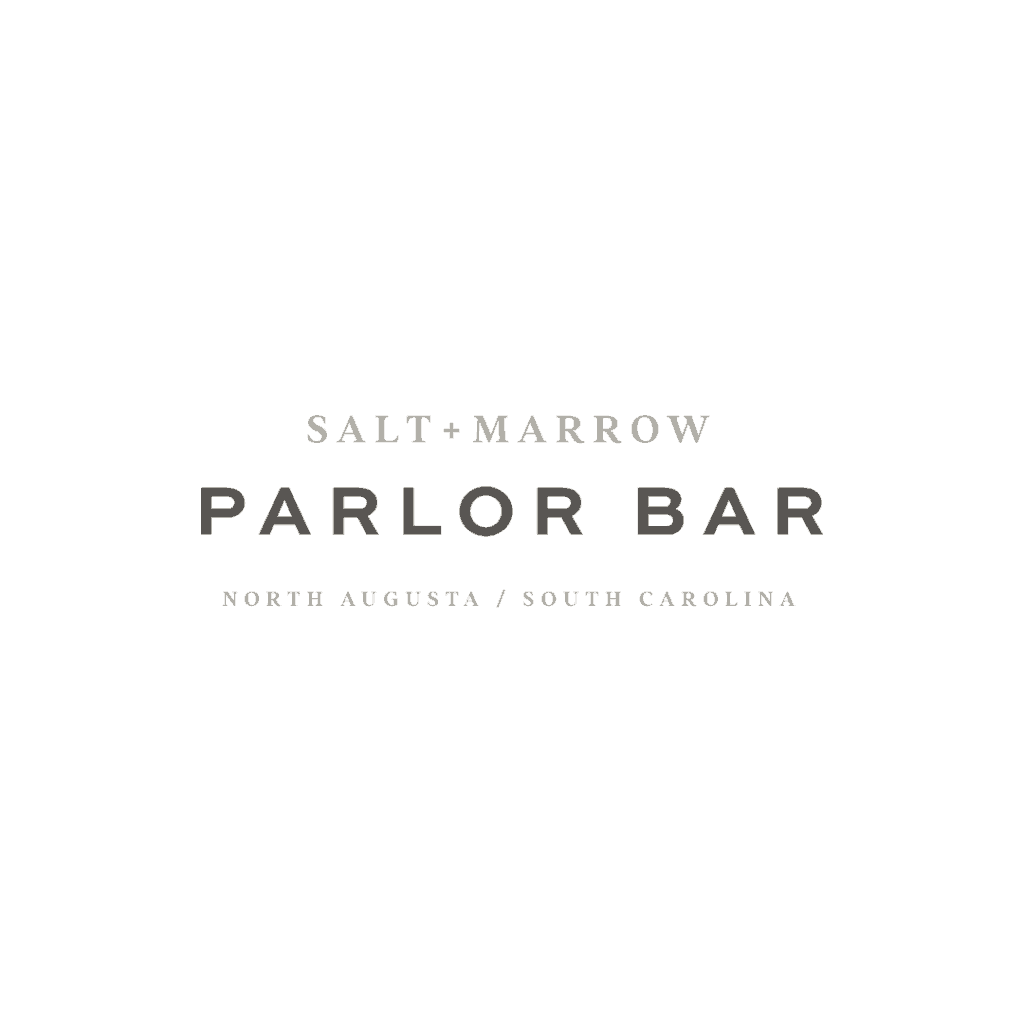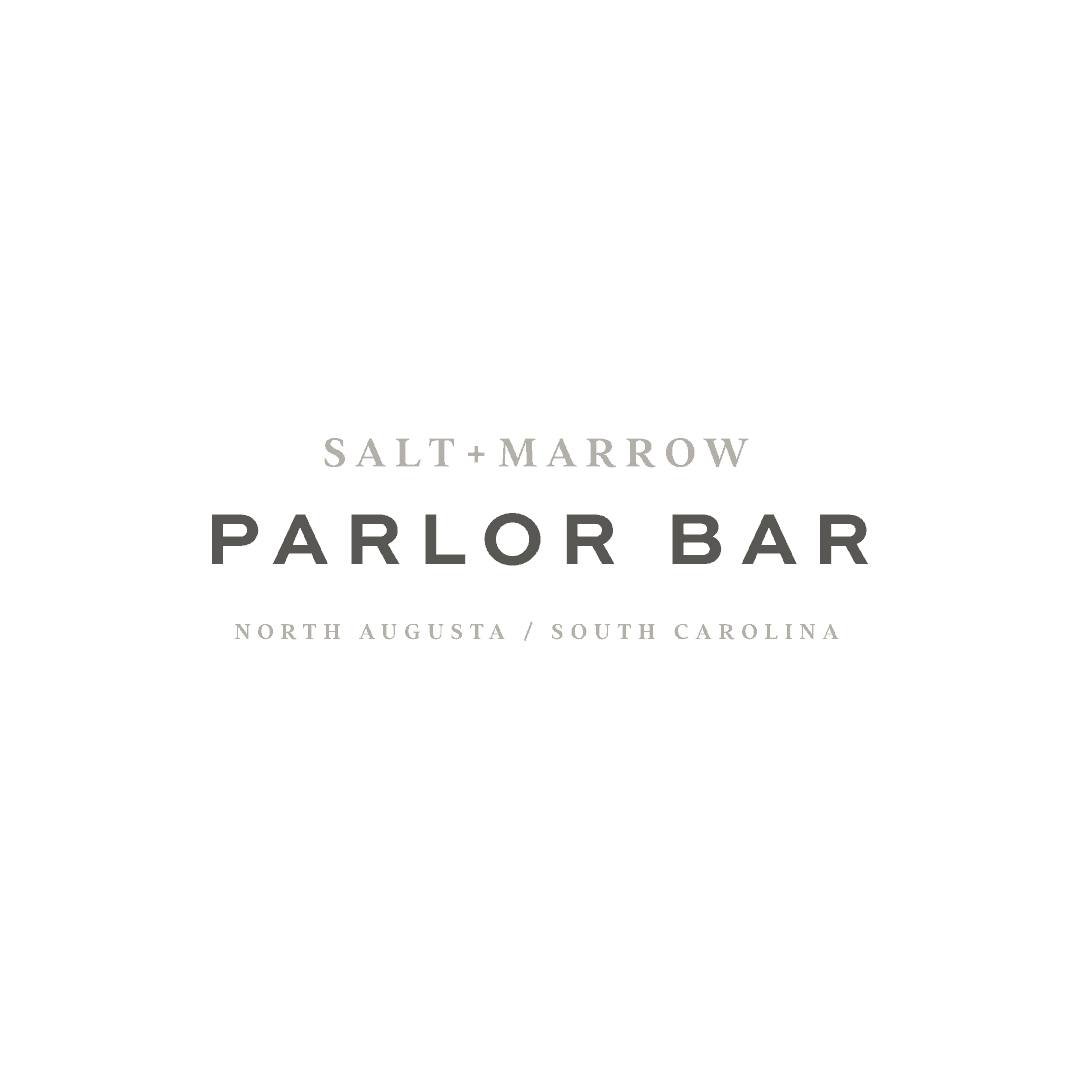 Realizing the Lobby Lounge Experience
The lobby lounge/bar needed a separate identity due to its position relative to Salt + Marrow proper. Despite the slightly disjointed physical location, it still remained related. Thus, the naming convention would be in support of the main restaurant. Parlor Bar was developed to accompany, and support Salt + Marrow F&B concept. It was supported with similar identity elements but erred on the side more casual and approachable vibes.