You wake up in a hospital in critical condition. Things seem to be off in your brain. You can't speak, or see very well and the simplest of tasks are now challenges. All you remember are the moments right before the headlights impacted your vehicle. After that things go dark.

Most would succumb to the seemingly desperate situation, and fall into victimhood. Not Christopher Glenn. He decided to not just survive his near death experience at the hands of a drunk driver. He decided to thrive, and help others do the same. 
Brand Strategy, Narrative, Brand Architecture, Identity Design, Merchandising, Packaging
Hope brews in the hearts of victors
For Christopher, recovery has been long and arduous. And while some days are bad, he never loses sight of what's important to him: ensuring other folks have help should they experience bad times. And that's the foundation of his nonprofit effort, BottleShare.
It's the hope of the organization, and Christopher, to raise money to be granted to folks in the industry who are at the mercy of hospital bills that can seem to be as crushing as a fateful drunk driving accident. The only question was, "how do we raise money for our industry brethren?"
The answer was simple. BottleShare would collaborate with breweries to make limited edition brews, then promote events around their release. Proceeds would be donated to the nonprofit. These fundraisers would fuel grants that would give people a bit of hope. In short, BottleShare brews hope.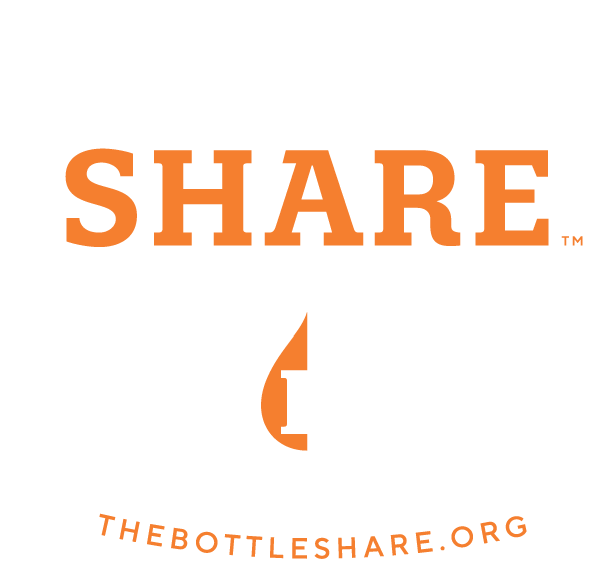 Raising Glasses & Saving Asses
Bold? Yes, but so is the founder of BottleShare and this tagline fueled the Vigor team with the energy and determination to craft a profound brand identity, narrative, and packaging effort for BottleShare.
Together, Vigor and BottleShare courted breweries to team up with and launch new brews. It was important for the brewery's brand to shine through, but BottleShare's brand to anchor the packaging so editions could easily be identified by the market.
To date, we have designed and launched four editions of BottleShare with more queued up in 2021. We've worked with friends at Mob Craft Brewing, Akademia Brewing, Urban South Brewing, and Dry County Brewing to launch fantastic beers that raise money for BottleShare and its beneficiaries.
We're helping people raise some glasses, and, as a result, save asses for industry folks.
In year one, BottleShare exceeded projected fundraising goals by 600%
Raised and granted in year one.