The common view of people over the age of 55 years old is roped into one word: senior. It's an ugly word that encompasses four decades of human and comes with misconceptions of capability, questions of self-reliance, and a general feeling of being a second thought. When visionary, Al Holbrook, shared his mission for challenging those negative perceptions, we grabbed the bull by the horns.

From redeveloping the brand's strategy, identity, and marketing collateral, to setting the foundations for fresh, exhilarating food and beverage concepts, this is our journey in inspiring wonder.
Brand Strategy, Narrative, Naming, Brand Architecture, Identity Design, Brand Activation, Marketing Strategy, Campaign Creative, Art Direction, Marketing Management, Web Development
Excavating the inner passion
To shift a paradigm there must be a vision of solidarity throughout an organization. For Holbrook that meant finding a common belief that everyone could adopt and advocate. Through an in-depth discovery and immersion process, we were able to excavate that motivating belief and driving passion: Inspire Wonder.
Inspire Wonder is one part purpose statement, and one part call to action. Wondering is the first step in the adventure. It's the first moment where one dares to think of the imaginable to live the best version of one's life. At the Holbrook, everyone seeks to inspire wonder in each other and those around them.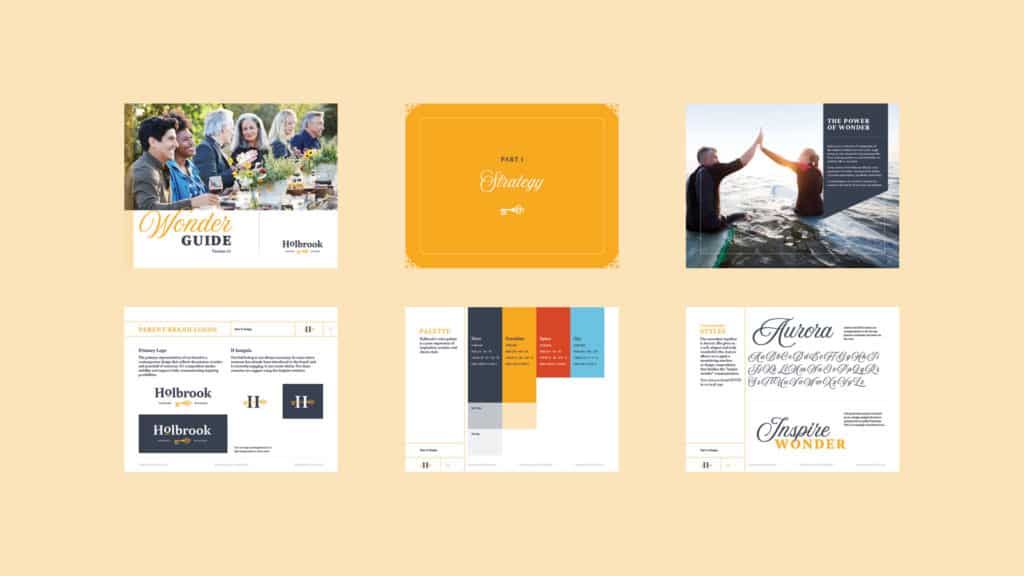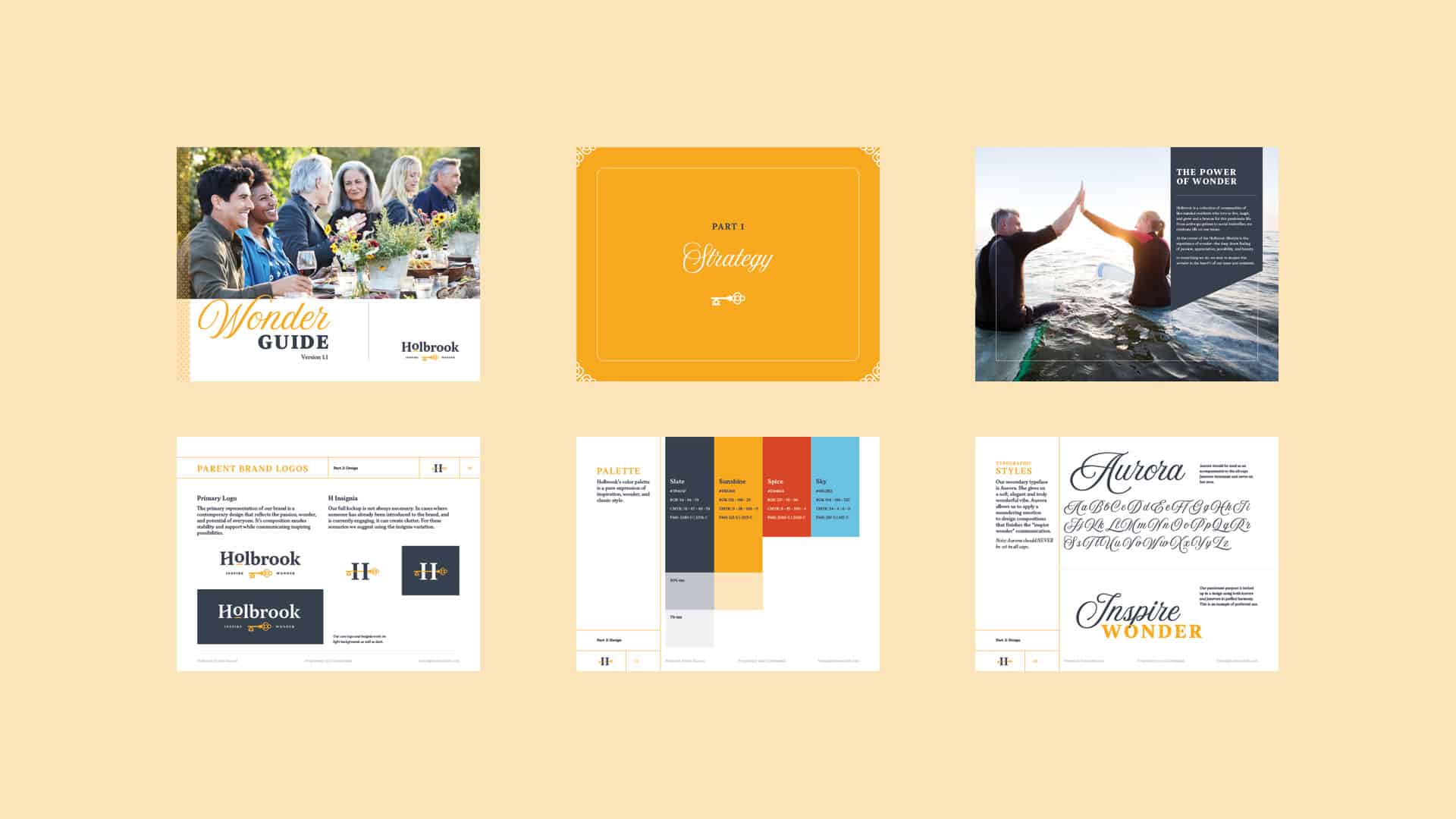 From Kennesaw to Kilimanjaro, Acworth to Antwerp
Holbrooks affinity for travel and experiencing the world on your terms fueled the creative and brand identity. The brand's identity and tone of voice sought to inspire, uplift, and present a life worth experiencing, remembering, and resounding from the mountaintops.
This active lifestyle came together across multiple brand touchpoints from teaser brochures to invitations, website experience through social media storytelling. Vigor guided a massive client team through developing the foundations of the brand to support and empower the sales team, inspire and encourage the build team, and draw in new residents from across the Southeast.